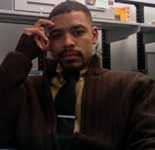 Leon Johnson
Senior Security Consultant
Sessions Featuring This Speaker
Forrester's Forum For Technology Management Leaders
06/12/2014
Profile
Leon Johnson is an experienced penetration tester at Rapid7, with more than eight years of experience in the field of security. His past experience includes helping to establish the first state-funded network security operating center (NSOC) penetration testing division, where he was one of four individuals that provided penetration testing for the entire state of Texas. Leon also helped with the inception of the National Collegiate Cyber Defense Competition (NCCDC) by creating and running the software used to score and run the services part of the competition, while working with the Center for Infrastructure Assurance and Security.
Leon has given numerous talks about information security. He has also created and presented cyberwarfare exercises to community first responders and government agencies to prepare them for potential threats against state infrastructure. He is an active member of Austin Hackers Anonymous and a core red team member for the National Collegiate Cyber Defense Competition (NCCDC).
Leon holds multiple certifications, including Certified Information Security Systems Professional (CISSP); Certified Ethical Hacker (CEH); the NSA's INFOSEC Assessment Methodology (IAM); and INFOSEC Evaluation Methodology (IEM). He holds two degrees from the University of Texas at San Antonio: a Bachelor of Arts in psychology and a Bachelor of Science in computer science.