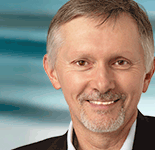 Marc Cecere
Vice President, Principal Analyst
Sessions Featuring This Speaker
Forrester's Forum For Technology Management Leaders
06/12/2014
12:45 PM - 01:25 PM

Develop Your Digital Competencies

The age of the customer is forcing technology management leaders to develop and drive a fundamentally different competency model that focuses on engaging, acquiring, and retaining customers. What skill sets, competencies, and cultural attributes are necessary to succeed in this new era? Discover:

The new skills you will need to succeed.
New sourcing models for acquiring skills and competencies.
Changes in the organizational structure necessary to operate in the future.
Research Focus
Marc primarily contributes to Forrester's offerings for the CIOs. As an analyst, he is a leading expert in the design of IT organizations, focusing on their structures, processes, governance, and culture, and has helped redesign more than 120 IT shops. In addition, Marc tracks how services firms help transform IT organizations and businesses. The scope of Marc's research includes the design of IT organizations, governance and processes, IT planning, metrics, management consultancies, organizational change management, and M&A. Marc has been with Forrester for 12 years.
Previous Work Experience
Marc came to Forrester through the acquisition of Giga Information Group, where he was a manager and analyst with his groups focusing on IT management and IT services.
Marc has more than 20 years of IT management experience. Prior to joining Giga, he was director of IT at Sun Life of Canada, where he was responsible for the project office, executing a Y2K readiness plan and technology strategy. At Harvard Pilgrim Health Care (HPHC), Marc was director of MIS, responsible for the introduction of new information technologies, including groupware, object-oriented development, the Web, and videoconferencing. Before joining HPHC, he was at CSC Consulting, where he performed numerous re-engineering projects.
Education
Marc earned a B.S. in electrical engineering from the State University of New York at Stony Brook and an M.B.A. from Babson College, where he is an adjunct professor.