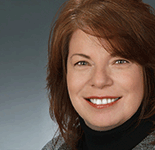 Margo Visitacion
Vice President, Principal Analyst
Sessions Featuring This Speaker
Forrester's Forum For Technology Management Leaders
06/12/2014
01:30 PM - 02:10 PM

Master Strategic Portfolio Planning

Many forces conspire against turning strategic plans into results. The age of the customer amplifies the need for strategy and the insight to alter strategy when market forces dictate change. Learn Forrester's framework for agile strategic planning around portfolios of projects, services, and tech assets, including how to:

Build speed and flexibility into the strategic planning process.
Integrate strategy, architecture, demand management, and execution for greater agility.
Create feedback processes that bring greater visibility.
Research Focus
Margo Visitacion is a vice president and principal analyst helping application development and delivery professionals address the challenges of scaling Agile planning and delivery practices to the enterprise level. Her research focuses on scaling Agile practices to the enterprise, Agile financial planning, strategic portfolio management as a means to deliver successful business outcomes, and program and product management. Margo also covers collaborative work management that enables knowledge workers to be more productive.
Previous Work Experience
Margo has over 30 years of experience in IT, developing and implementing QA, and in PMOs. Most recently, she was global industry market manager of the public sector/aerospace and defense markets for Primavera Systems, a leading provider of project portfolio management tools, where she was responsible for developing an integrated go-to-market strategy for Primavera's suite of products. She was a regular contributor to industry trade magazines such as Contract Manager and spoke at industry conferences such as PMI's program management and earned value conferences. Margo was also an assistant vice president at BHC (now FiServ) Securities, where she was responsible for creating project office and quality assurance organizations, which managed the IT portfolio and the implementation and testing of the company's client/server and Internet trading systems.
Prior to working for BHC, Margo was manager of quality assurance for ADP-BISG, where she was responsible for developing a new testing methodology for ADP's flagship front-office product, Power Partner, as well as other leading-edge brokerage front-end systems. She also led a testing team that was instrumental in the project rollout of almost 25,000 client desktops. Joining Giga Information Group in 1999 as a senior analyst in the project management and QA markets, prior to Forrester's acquisition of Giga, she rose to the role of research director.
Education
Margo attended Rutgers University in Camden, New Jersey.