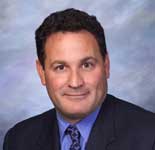 Mark Rasch
Chief Privacy and Data Security Officer
Sessions Featuring This Speaker
Forrester's Forum For Technology Management Leaders
05/05/2014
Profile
Mark Rasch is an attorney and author of articles on computer security, Internet law, and electronic privacy. He created the Computer Crime Unit at the United States Department of Justice, where he led efforts aimed at investigating and prosecuting cyber-, high-technology, and white-collar crime.
He helped the FBI and Treasury Department develop their original procedures on handling electronic evidence. He created and taught classes at the FBI Academy and the Federal Law Enforcement Training Center on electronic crime and evidence. He has taught evidence law at the Catholic University School of Law as well as classes on white-collar and computer crime at the American University School of Law. He has taught other computer and privacy law courses and incident response classes at the University of Fairfax, George Washington University, George Mason University, and James Madison University. He has also lectured at Stanford University, Harvard University, and Harvard Law School.
Mark is frequently featured in the news media on issues related to technology, security, and privacy. He has appeared on or been quoted by NBC News, MSNBC, Fox News, CNN, The New York Arial, Forbes, PBS, The Washington Post, NPR, and other national and international media. He writes a monthly column in Symantec's Security Focus online magazine on issues related to law and technology and is a regular contributor to Wired magazine.
Mark has spent the past 20 years in the private sector providing security, regulatory compliance, and privacy consulting, as well as working on disaster recovery and business continuation planning issues with corporate and government organizations.