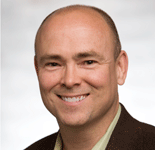 Matt Crabtree
Director, Global IT Commercial and Governance, Global Business Services
Sessions Featuring This Speaker
Profile
Matt Crabtree currently builds Procter & Gamble's (P&G's) business as Director, Global IT Commercial and Governance, Global Business Services. In this role, Mr. Crabtree has responsibility for relationship management, governance, and business results from P&G's key IT supplier partnerships. He also serves as the P&G Relationship Executive with Hewlett-Packard, P&G's largest provider of IT infrastructure, applications support, end user computing, site services, and BPO.
From a combined background in IT, manufacturing, and logistics, and experience with McKesson and DuPont early in his career, Mr. Crabtree has held a variety of leadership positions in P&G IT and Global Business Services over the past 25 years.
Mr. Crabtree's professional experience spans many P&G brand category and shared service segments, in assignments that include IT Commercial and Governance Director, Global HR Solutions Director, Global Business Services Account Director, Global Program Executive, and leadership positions in the subject matter areas of supply network services, HR solutions, and core IT and in P&G's Beauty, Household Care, Family Care, and Global Business Services divisions.
He gets his energy from a passion for winning and a genuine interest in developing his teams — creating an environment where people want to come to work on Monday morning.