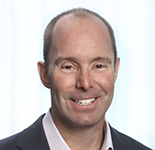 Matthew Westover
Vice President of Product Marketing
Sessions Featuring This Speaker
Forrester's Forum For Marketing Leaders
04/14/2015
Profile
As vice president of product marketing, Matthew Westover oversees global product marketing for the Turn Digital Hub for Marketers, a software platform for audience planning, media execution, and real-time analytics. Matthew and team help ensure that Turn's product strategy is guided by marketplace and customer needs and that Turn's Digital Hub offering is optimally packaged for Turn clients. Prior to his current role, he served as general manager of Turn's Audience Suite Data Management Platform (DMP) offering where he lead the strategy and build-out of the DMP as a leader in the product management organization. He is a frequent speaker at industry and analyst events including Digiday and the Forrester Forum for Marketers.
Mathew brings over 15 years of direct-to-consumer marketing to Turn with experience in both the digital and offline worlds. Prior to Turn, Matthew was the vice president of analytics and business intelligence at Claria where he designed and oversaw the development of applications in the areas of ad optimization, behavioral search, and click-stream analysis. He is the inventor of three patents in these areas. Early in his career as senior analyst at Williams-Sonoma, Matthew helped establish Williams-Sonoma's brands as leaders in the retail, catalog, and internet channels by developing multichannel marketing programs aimed at maximizing customer value.
Matthew holds a bachelor's degree in business economics from the University of San Diego and a master's degree in applied economics from the University of Arizona.