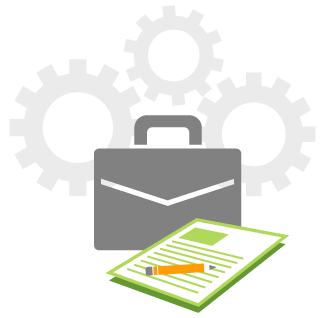 Create highly effective briefings for your specific AR program.
At one end of the briefings spectrum lies a vendor imparting information that the analyst is unlikely to use and in practice forgets within days. At the other lies a vendor engineering its way into an analyst's brain through deep knowledge of the analyst's view of covered markets to conjure rapid understanding and a beneficial change in analyst behavior. Near which end of the spectrum do your briefings lie? And where would you like them to be?
Briefing impact is driven by careful selection of briefing objectives, agendas that match, and proactive AR professionals who steer briefings to a successful conclusion. But that's not as easy as it sounds. For example, why is it that many vendors favor analysts who advise buyers, yet they spend half their briefing time on information that is only useful to analysts who advise vendors or the press?
This Workshop has Passed.
Event Overview
In this Workshop, you learn how to resolve these pitfalls and more. We show you a set of real briefings so you can analyze what went wrong, what went right, and what you could do to correct such briefings in real time. And we show you how to analyze tier one analysts deeply so that you can win them over as fast as possible.
Key Takeaways
Learn how to provide highly effective briefings. In particular, a Forrester analyst teaches you how to:
Recognize how analyst and AR briefing objectives differ and what you must do to satisfy both parties.
Plan agendas, content, participants, and collateral in support of clear briefing objectives.
Recognize the impact of analyst memory and confidence on your success, and plan to grow both of them.
Create enticing briefing invitations.
Prepare and give your first briefings.
Monitor the progress of your own briefings in real time and correct their course in real time too.
Ramp up your briefings to tier one analysts by using analyst preferences that you've analyzed deeply beforehand.
Recognize and address some of the challenges unique to services vendors (and see what product vendors can learn from these solutions too).
Assess radical approaches to briefings.
Who Should Attend?
Analyst relations directors/managers, influencer relations directors/managers, product managers, PR managers with responsibility for analyst relations, and anyone else involved in or wanting to introduce an AR program that will include analyst briefings.
Marketing directors, corporate communications directors, and CEOs who want to understand the specifics of analyst briefing technique.
Why Attend?
Undertake hands-on exercises by applying the same methodologies that Forrester analysts use for their own research. In particular, see how Forrester monitors briefings within its AR research program and learn to use the same tool within your own company.
Network with peers facing similar goals and challenges.
Leave with an understanding of key briefing success factors and of how you can gain competitive advantage by attracting analysts to your cause through carefully engineered briefing conversations.