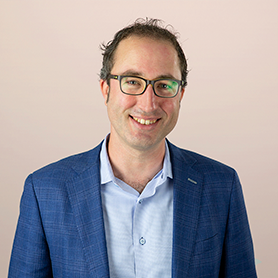 Michael Facemire
VP, Principal Prd Architect
Sessions Featuring This Speaker
Forrester's Forum For Technology Management Leaders
06/12/2014
02:25 PM - 03:05 PM

Design Systems Of Engagement

The age of the customer requires firms to shift their technology investment to systems of engagement that serve customers, partners, and front-line staff. This session describes the architecture of systems of engagement from both technology and business functionality viewpoints. The critical steps include:

Decide what business functionality should be in your systems of engagement.
Design the four-tier technology architecture.
Connect systems of engagement to systems of record.
Research Focus
Michael serves Application Development & Delivery Professionals. He is a leading expert on mobile software development, software development processes, and next-generation software architectures.
Previous Work Experience
Michael has more than 15 years of experience in the software development industry. He joined Forrester from IBM, where he delivered industry-leading applications in mobile, social software, content management, portal, and workflow. While there, he authored or co-authored 23 patents in the areas of mobile software, collaborative systems, content management, and media services that have been issued or pending.
Education
Michael holds a bachelor's degree in computer engineering from Case Western Reserve University.