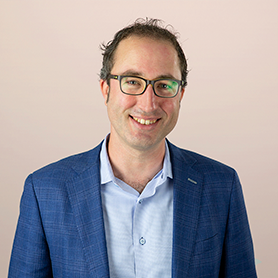 Michael Facemire
VP, Principal Prd Architect
Sessions Featuring This Speaker
Forrester's Forum For Application Development & Delivery Professionals
10/16/2014
09:20 AM - 09:55 AM

Software: The Future Of Your Business

We are at an inflection point in the software development business. Software empowers your customers and drives brand success, and customer expectations raise the bar for everything you do in the digital realm. But the emerging tech stack is very different from what you have today and is architected in a different manner than what you're used to. This session will explore:

How mobile will change development habits for all corporate software, and how you can capitalize on this change.
How exposing more and more data will drive exponential innovation.
Why only those with flexible software strategies will survive this transformation.
Research Focus
Michael serves Application Development & Delivery Professionals. He is a leading expert on mobile software development, software development processes, and next-generation software architectures.
Previous Work Experience
Michael has more than 15 years of experience in the software development industry. He joined Forrester from IBM, where he delivered industry-leading applications in mobile, social software, content management, portal, and workflow. While there, he authored or co-authored 23 patents in the areas of mobile software, collaborative systems, content management, and media services that have been issued or pending.
Education
Michael holds a bachelor's degree in computer engineering from Case Western Reserve University.