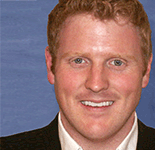 Nate Elliott
Vice President, Principal Analyst
Sessions Featuring This Speaker
Forrester's Forum For Marketing Leaders
05/13/2014
Research Focus
As a vice president and principal analyst serving B2C Marketing Professionals, Nate Elliott helps companies develop interactive marketing strategies for global and emerging markets, with a special focus on branding channels such as social media and online video advertising. His clients come from nearly every industry — including consumer goods, pharmaceuticals, and financial services — and from all over the world.
Previous Work Experience
Nate is an industry pioneer who's been helping marketers create interactive strategies since 1995. He worked at DoubleClick from 1997 until 2001, managing the DoubleClick Studio advertising design team and serving as the company's senior manager for rich media products. In 2001, Nate founded the US IAB's Rich Media Task Force and set the first industry standards for rich media and video ads. He's also worked for Macromedia (now Adobe) developing rich media products and standards, and he has been with Forrester since 2003. Nate has lived and worked in London, New York, Berlin, and Vancouver.
Nate has spoken at hundreds of events around the world, including the Web 2.0 Expo and ad:tech. He writes columns for publications such as Mashable, Forbes, and Adweek, and he regularly offers comment to leading media outlets such as the BBC, The Economist, and The New York Times.
Education
Nate studied computer-mediated communication and interactive multimedia design at Cornell University.