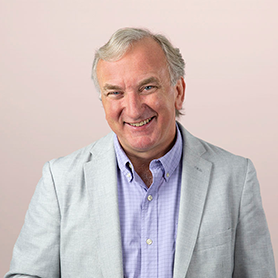 Nigel Fenwick
Vice President, Principal Analyst
Sessions Featuring This Speaker
Forrester's Forum For Technology Management Leaders
06/12/2014
09:45 AM - 10:15 AM

Mastering A New Digital Reality

A digital revolution is underway, opening up new channels, new product ideas, and new delivery models. To compete, you must harness an emerging digital reality to create new sources of customer value in real time. In this session, you'll start down the path to mastering your new digital reality by exploring:

Leading companies that are already transforming into a digital business.
The dimensions of digital business that will have an impact on your path forward.
Key strategies that will catalyze your digital transformation.
Research Focus
Nigel serves digital business professionals working across the C-suite to provide insight and guidance in a world disrupted by technology. A leader in product and business innovation, digital business, and strategy, Nigel can be seen speaking at events around the world and is frequently quoted in both trade and mainstream media. Recognized as a visionary with insight into emerging trends, he has published leading research on digital transformation, business strategy, product innovation, digital experience, customer experience, IT transformation, and marketing. His latest research examines the relationship between products, technology, customer value, and the innovation needed to drive revenue growth through technology-powered products.
Previous Work Experience
Nigel's career spans 30 years in marketing, business, and technology leadership roles. After earning a first degree in computing in business, Nigel dedicated his career to transforming business through technology. Cutting his teeth as a business consultant, Nigel joined the executive board of Reebok UK, where he pursued innovations in technology to help the company become the No. 1 sportswear brand in the UK. At the same time, Nigel pioneered offshore software development with an embryonic Infosys. From the UK, Nigel moved to Reebok International in the USA, taking on global responsibility for IT marketing and services. After Reebok, Nigel moved into marketing and business development at Radius Retail/Transatlantic Software, overseeing an innovative retail merchandising, supply chain, and business intelligence solution. Nigel also launched an e-commerce research startup and an IoT vehicle telematics solutions business.
After joining Forrester as general manager and practice leader of Forrester's Leadership Boards business in 2006, he led the product team to achieve to over 300% growth in three years. Nigel is based in Cambridge, Massachusetts and holds UK and US citizenships.
Education
Nigel holds a first degree with honors in computing in business from the University of Huddersfield (UK) and an MBA with concentrations in marketing and international business from Warwick Business School at the University of Warwick (UK).