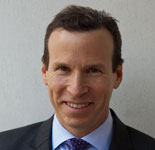 Paul Gottsegen
SVP and Chief Marketing & Strategy Officer
Sessions Featuring This Speaker
Forrester's Forum For Sales Enablement Professionals
03/02/2015
Profile
Paul Gottsegen is known for building world-class marketing teams that transform how a company designs offerings and brings them to market. At Mindtree, Paul guides the company's strategic planning, business-unit marketing, branding, sales excellence, and alliances.
Paul has held leadership positions in enterprise marketing at HP, Dell, and Compaq. Before joining Mindtree, he was the CMO of Infosys.
Paul earned a bachelor's degree in computer science from Brandeis University and a master's degree in business administration from The Wharton School. He is also a member of the board of directors of the Gastric Cancer Foundation.