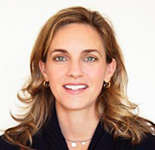 Stacey Vollman Warwick
Head of Content and Social Media, Global Brand Marketing
Sessions Featuring This Speaker
Forrester's Forum For Marketing Leaders
04/14/2015
Profile
Stacey is currently Head of Content and Social Media on the Global Brand Marketing team at JPMorgan Chase. She works with internal lines of businesses (credit card, home lending, small businesses, wealth management, private bank, investment services) and external agencies/partners to develop comprehensive digital marketing strategies and consumer engagement across paid, owned and earned channels. She provides best practices, tools, capabilities and products across all digital channels including chase.com, third party media, search, social media and mobile.
Prior to JPMorgan Chase, Stacey was General Manager of Sports IIlustrated's Digital Division including SI.com and SIKIDS.com where she was responsible for the strategic direction and managed the day to day operations of the sites which have over 25MM monthly unique visitors. In this role Stacey was responsible for all revenue and monetization, expense management, product development (including mobile/tablet), partnership and audience development, acquisitions, consumer research, brand and consumer marketing and advertising sales and marketing.
Prior to her role running SI's digital division, Stacey managed high profile brand properties including the annual Sport Illustrated Swimsuit Franchise and SI's Sportsman of the Year Franchise. She was a founding and integral member of Sports Illustrated Women magazine, a publication rooted in empowering women through sports and fitness.
Stacey is the co-founder of the digital publishing firm In This Together Media which creates, develops and distributes female-driven books for children and young adults using digital technologies. She is a Board Member of iHire a niche job board site and the Mobile Marketing Association (MMA) and has sat on the board of several small consumer facing digital and technology companies. Stacey received a BA and MBA from Harvard University. She is an avid sports participant and fan and lives in Westchester, NY with her husband and two daughters.