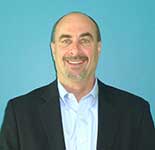 Steve Block
Director of Global Pathways Engagement & Enablement
Sessions Featuring This Speaker
Forrester's Forum For Sales Enablement Professionals
03/02/2015
Profile
Steve Block is Director of Global Pathways Engagement & Enablement at NetApp and has over 30 years of experience in the field of marketing and sales with an emphasis on the field/channel.
During his more than eight years at NetApp, Steve has conceived, built, and optimized programs that have led to increased revenue with NetApp channel partners. Most recently, Steve developed and executed on an initiative that focused on NetApp channel development managers (CDMs) as ambassadors to NetApp's channel partners, giving the CDMs the opportunity to plan effectively for growth and customize their approach to each partner's requirements. A regular speaker at the NetApp new manager training program, Steve mentors a group of new managers each year on motivating and retaining employees while increasing their value to the company.
Steve's professional experience includes positions with Hitachi Data Systems, Logitech, 3Com, and Synnex. He holds a Bachelor of Arts degree in public relations from San Jose State University.