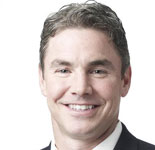 Steve Quirk
Senior Vice President, Trader Group
Sessions Featuring This Speaker
Forrester's Forum For Customer Experience Professionals East
06/24/2014
Profile
Steven Quirk oversees the strategy and deployment of initiatives for the Active Trader segment at TD Ameritrade. He also serves as a member of the company's senior operating committee (SOC), which shapes the strategic focus of the organization.
Prior to his current role, Quirk was responsible for the development of new trading tools and technology enhancements for the thinkorswim by TD Ameritrade trading platform. In 2009, thinkorswim was rated the No. 1 overall online broker, "best for frequent traders," and "best for options traders" in Barron's annual ranking of online brokers, the third time in the past four years that it received such a distinction.
Quirk's 23-year trading career began in 1987 as a Chicago Board Options Exchange (CBOE) market maker. While at the CBOE, he served on the Exchange's Index Market Performance Committee and the Arbitration Committee. Quirk was a partner with SCMS for seven years, trading options on index products. He also led the Chicago operations of Van der Moolen USA. Quirk joined the company in 2007 as an instructor, providing both basic and advanced options education to thousands of traders. He is often asked to appear on television and provide market commentary as well as insight into options trading.
Quirk graduated from the University of Wisconsin with a B.B.A. in risk/insurance and marketing.