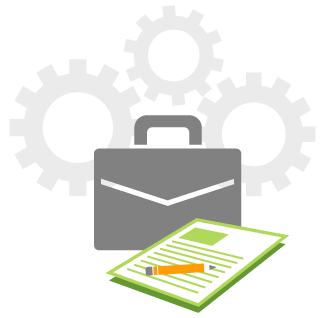 A major Microsoft purchase or agreement renewal could be your best opportunity in 2012 to achieve cost savings for your enterprise.
This popular Workshop has been updated and extended to better help you prepare for that all-important Microsoft negotiation by learning from two of the leading experts in Microsoft licensing and also from your peers in similar client organizations.
Negotiations with Microsoft can be a daunting challenge for a sourcing and vendor management team. Not only is it likely to represent a major financial commitment, but Microsoft's unique terminology, complex pricing structure, and rapidly changing product portfolio can confuse unprepared negotiators. Enterprises can leverage Forrester's knowledge to achieve mutually acceptable Microsoft agreements with satisfactory discounts and valuable contractual concessions.
This Workshop has Passed.
Event Overview
This popular Workshop has been extended to run over two days to incorporate new material relevant to cloud, Office 365, SQL, and virtualization as well as new Wave 15 product announcements from Microsoft. It also includes new interactive sessions to help deepen learning and understanding for each participant. It helps attendees create an effective negotiation strategy, assemble maximum leverage, and plan how to apply that to get the most valuable concessions. It explains Microsoft's unique volume licensing program, Microsoft-specific terminology, and nonstandard policies on issues. Attendees learn how to evaluate the economic impact of Software Assurance to decide whether it is right for their organization. The Workshop also explains the negotiation tactics that Forrester clients have used in the past to secure cost-effective Microsoft licensing agreements.
Key Takeaways
Hundreds of organizations have already benefited from attending this Workshop. We've helped our clients save between 10% and 30% on Microsoft licenses via better negotiation strategies, in-depth knowledge of available options, and analysis of specific Microsoft licensing changes and consequences. Forrester analysts help you:
Decide which Microsoft volume licensing program to pick and how to justify that decision to colleagues who must ratify your recommendation.
Understand how Microsoft changed its licensing recently and likely future trends.
Determine the value of Software Assurance and whether or not it is a sound investment for your company.
Learn to negotiate the best possible pricing and contract concessions.
Know what leverage you can apply to get what you want.
Foresee the implications of your Microsoft agreement. Should changes be made to your IT environment, such as virtualization and new and upgraded Microsoft products?
Avoid unexpected license compliance problems.
Who Should Attend?
The Workshop is aimed at client organizations facing a major purchase and/or agreement renewal with Microsoft or from one of its resellers. It is designed for those who play key roles in setting the negotiation strategy and leading the process, including:
Sourcing & Vendor Management Professionals.
Infrastructure & Operations Professionals.
Enterprise Architecture Professionals.
IT leaders.
Why Attend?
Work closely with Forrester analysts. Attendance is limited to maximize client-analyst interaction.
Understand the trends and technologies that matter most to your role, so you'll be able to make informed decisions and gain a competitive advantage.
Complete hands-on exercises applying the same methodologies that Forrester analysts use for their own research.
Network with peers facing similar goals and challenges.
Leave with an action plan and strategy that will generate new growth for your company.
Attendee Quotes
"Excellent. It will absolutely translate into dollars saved and contingencies planned for in the contract."
IT Buyer, Healthways