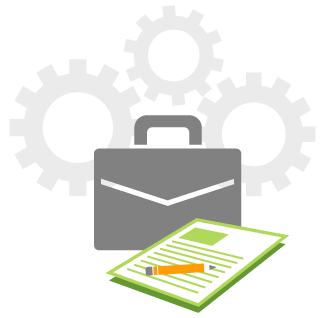 Many IT organizations continue to struggle with aligning IT strategy with business strategy and demonstrating the value of IT to their business counterparts.
The IT Balanced Scorecard is a powerful framework that goes beyond being just another metrics system; it's a strategic management and measurement system capable of transforming an organization and delivering breakthrough performance. Using the IT Balanced Scorecard creates a common language between IT and business stakeholders, making it easier to align strategies and measure and communicate value.
This Workshop has Passed.
Overview
The four IT Balanced Scorecard perspectives:
The IT value perspective focuses on alignment, value, and the IT budget.
The customer/partner perspective focuses on customer satisfaction with IT.
The operational excellence perspective focuses on optimizing IT processes.
The future orientation perspective focuses on improving staff and organizational capabilities.
Key Takeaways
During this full day of presentations, hands-on exercises, and discussions, Forrester analysts teach you how to:
Build an effective communications strategy. IT metrics often lack clear relevance to business outcomes and are difficult for business leaders to understand. Derived from an organization's strategic objectives, Balanced Scorecard metrics focus on higher-level metrics that resonate with business leaders.

Develop SMART metrics. For the most successful strategy execution, the metrics that the IT Balanced Scorecard measures must be relevant and focus on the areas with the greatest performance leverage. Learn to develop a plan based on the SMART metrics outlined in the Workshop, so that you can define specific, measurable, actionable, relevant, and timely metrics.

Align IT strategy with business strategy. The seemingly elusive alignment of IT and business strategy relies on strong IT governance structures and processes that have become part of an organization's culture. More importantly, strategy alignment must be monitored and measured, and management must be held accountable for results. Walk through the basics for creating an IT strategy map, determining who should be accountable, and monitoring and measuring strategy alignment.

Demonstrate the value of IT. Becoming a strategic partner with an explicitly communicated strategy can help the IT organization demonstrate business value. Learn how to transform the IT organization by sharing risk with the business and identifying and executing solutions to business problems. Learn how other organizations measure and communicate business value and customer satisfaction to their internal and external stakeholders.
Please note we will be postponing this Workshop due to Hurricane Sandy.
Who Should Attend?
CIOs and their direct reports.
IT strategy planners.
IT directors and managers.
Enterprise Architecture Professionals.
Why Attend?
Presentations by Forrester Vice President and Principal Analyst Craig Symons, architect of the Forrester IT Balanced Scorecard.
Tutorial sessions on the IT Balanced Scorecard methodology, including strategy maps, cascading scorecards, and how to develop the right metrics.
Examples of real IT Balanced Scorecards.
Interactive exercises that provide a head start on building a scorecard.
More than 100 pages of original Forrester research on the IT Balanced Scorecard, copies of all presentation materials, and sample scorecards.
The opportunity to share, learn, and network with other attendees and Forrester analysts.