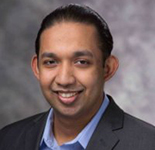 Thilina Gunasinghe
Director of Retail Technology Platform Services
Sessions Featuring This Speaker
Forrester's Forum For Application Development & Delivery Professionals
10/16/2014
Profile
As Director of Retail Technology Platform Services, Thilina Gunasinghe is responsible for the architecture, technology, and development of all hosted global IT restaurant solutions (cloud and data center) that deliver direct business value to McDonald's restaurants around the world. Thilina's portfolio of architecture and solution delivery engagements includes the McDonald's eCommerce platform, restaurant service platforms, restaurant technology platforms, and restaurant management platforms.
Prior to joining McDonald's, Thilina was responsible for the architecture, design development, implementation, and delivery of a wide range of mission-critical, highly scalable, and performance-centric software solutions across the retail, information management, financial, and aerospace industries. He was also responsible for the strategic planning and delivery leadership functions of a software development and service delivery business unit.
Thilina holds a master's degree in software engineering from the University of York, England and a bachelor's degree in computing and information systems from London Guildhall University.