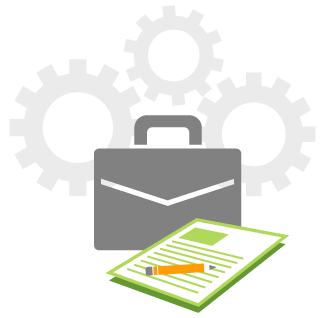 To prove AR program value you must build in business value from the beginning.
Analyst relations (AR) managers constantly ask us how to prove the value of their AR programs. Unfortunately, many struggle because they didn't build their AR plans to deliver business value in the first place, so they must rely on pure luck to find any.
This Workshop has Passed.
Event Overview
The key for them, and for all AR program designers, should be to build AR plans with business value baked in at the outset.

Yet many AR professionals are untrained and do not know where to start. They copy the activities of other AR programs with no idea of whether those programs are succeeding, or whether the same activities are appropriate to their own circumstances. Or they borrow approaches from PR with little grasp of the unique challenges and opportunities presented by work with industry analysts.

To avoid undue reliance on such shaky foundations, Forrester has used its research on successful and unsuccessful AR programs to create the Forrester Industry Analyst Relations (FIAR) process to design AR programs to the specific business needs of any vendor. FIAR (we pronounce it "fire") will even warn you when your draft program design is weak. For example, it shows that one of AR's most popular objective — managing analyst interactions —delivers no business value, demonstrating just how dangerous it is to rely on copycat AR.

Forrester Model
This workshop introduces you to the six steps within FIAR, supported by a FIAR tool that helps you prototype your AR program ideas. You will receive a copy of the Forrester AR plan template to help you document your own plans swiftly and efficiently too.

Key Takeaways
You will learn how to design a value-driven AR program focused on the needs of your specific company. In particular, a Forrester analyst gives you the fundamental insights that you will need to:
Follow the six steps of AR program creation and avoid common AR planning pitfalls
Bake business value into your AR plan through scaled objectives
Tailor your program design to take advantage of social media options
Create an eye-catching business case for your AR program
Align AR program activities with AR value generation and promote the program through pithy value statements
Test and improve the efficiency and viability of your AR program
Create an AR measurement regime
Document your AR program in a professional AR plan
Who Should Attend?
Analyst relations professionals
Technology marketing professionals, corporate communications professionals, PR professionals, or CEOs whose responsibilities include hands-on AR, or to whom AR reports
Why Attend?
Understand a vital best practice that determines the success of your entire AR program.
Learn specialized AR techniques including FIAR, need-chains, and why-chains. Relate these AR techniques to social media techniques including POST (People, Objectives, Strategy, Technology).
Complete hands-on exercises to reinforce your understanding.
Network with peers facing similar goals and challenges.
Leave with an action plan, techniques, a tool, and a plan template that will help you generate new business value for your company.