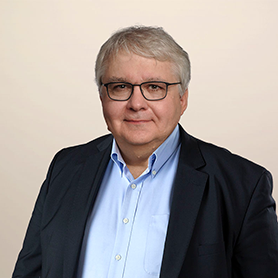 Jost Hoppermann
Vice President, Principal Analyst
Jost focuses on banking technology, applications, and architecture to help clients make the right decisions in a fast-changing market. He helps banks understand the key dynamics of the banking applications market and make smart decisions. He focuses specifically on digital banking front ends (digital banking engagement platforms) and the banking back end (including core banking), digital end-to-end solutions, digital banking platforms, and forward-looking architectures like digital core banking and digital banking platform architecture. Jost also helps banks prepare and execute digital banking transformation programs. Further, he leads research into the business and technology aspects of banking in the future, particularly banking in 2023 and 2030.
Jost has extensive experience helping technology decisions makers select banking software partners, design appropriate digital architectures, and prepare for digital banking transformation. He also advises technology and services vendors on market dynamics, buyer demands, the competitive landscape, and go-to-market strategies.
Jost has been a featured speaker at many industry events, including Banking Management Conference, European Banking Forum, SIBOS, and the Polish Bank Association's conference. He has been quoted in industry and business publications, including American Banker, Bank Director, Economic Times, Handelsblatt, Independent Banker, The New York Times, and The Wall Street Journal. He has also been a jury member for The Banker's Tech Project Awards. Jost was named IIAR Software Analyst of the Year in 2017.