To help you prepare for Summit EMEA, we've compiled some resources to help you troubleshoot and make the most out of your virtual experience.
When to Access Summit EMEA Platform
Log in on Monday, 5 October between 12pm and 5pm BST to update your profile, build your agenda, and familiarise yourself with the platform.
"Doors" will re-open at 8:30am BST on Tuesday, 6 October and Wednesday, 7 October!
How to Log into Summit EMEA
Step 1: Access the virtual platform via this link. You can also enter the URL into your browser: https://onlinexperiences.com/Launch/Event.htm?ShowKey=109284
Step 2: Enter your email address. Please enter the email address you used when registering for Summit EMEA.
Step 3: Enter your Summit EMEA Reference Number as your password. This can be found in your event confirmation email as well as the Welcome Email sent on 2 October. If you cannot locate this number, please email events@forrester.com for assistance or click here to be emailed a reminder of your reference number.
If you are registered as a booth staff attendee for your booth, please enter your email address as your password, all lowercase.
Technical Issues?
Can you try another browser?
Are you on WiFi?
Are you using a VPN? If so, disconnect.
Already logged in to Summit EMEA but need assistance?
Contact the help desk within the virtual Summit EMEA platform.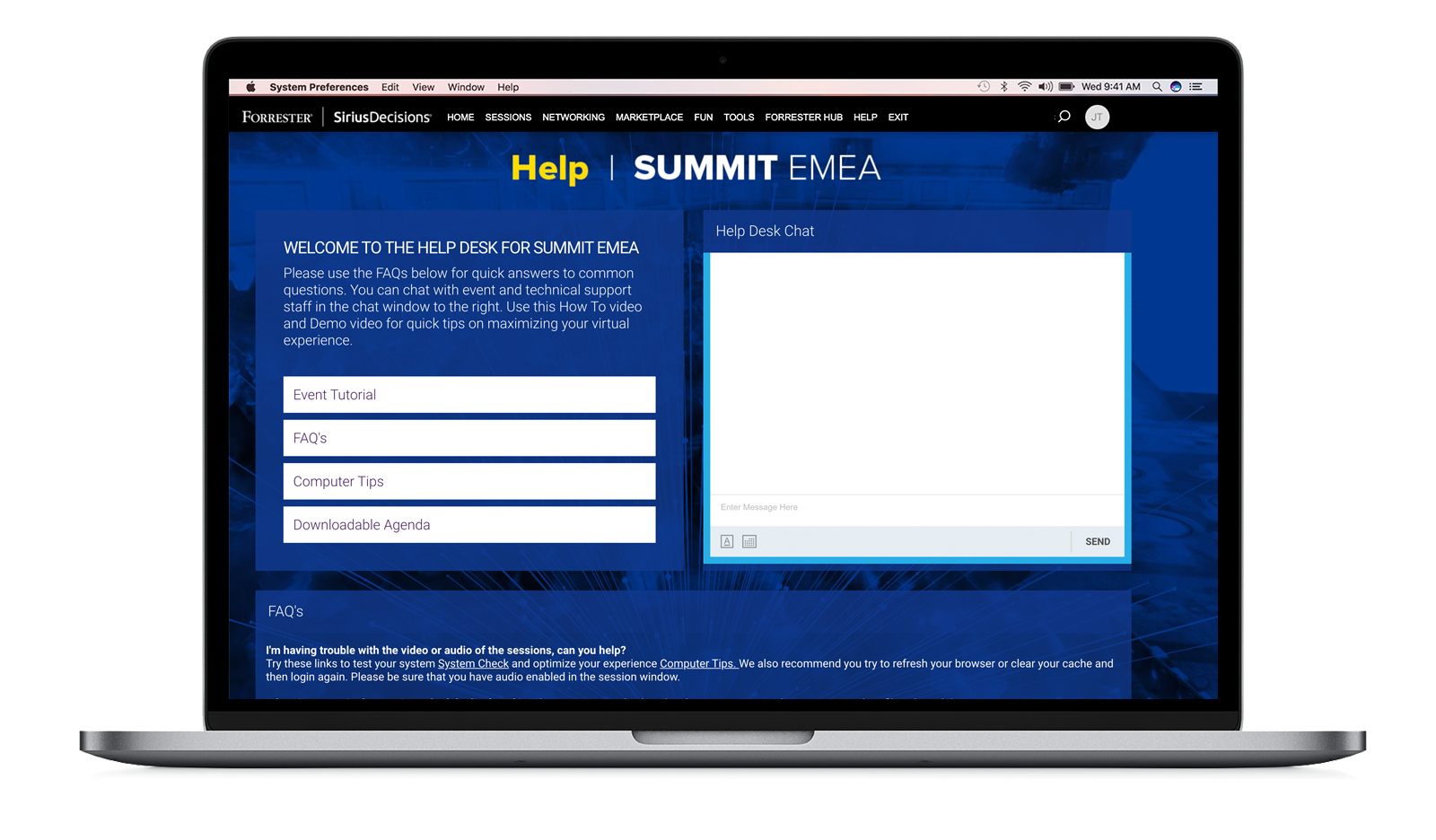 General Troubleshooting Information