Technology & Innovation APAC offers unparalleled opportunities for meetings with our best-in-class analysts & experts. 1-on-1 meetings are 20-minute networking and guidance discussions focused on addressing a specific question or topic aligned to the analyst coverage area.
Registered attendees will be notified by email on how to book. All analyst & expert meetings are subject to change based on availability. Stay tuned for more information.
For additional information about analyst meetings, please contact Cindy Ong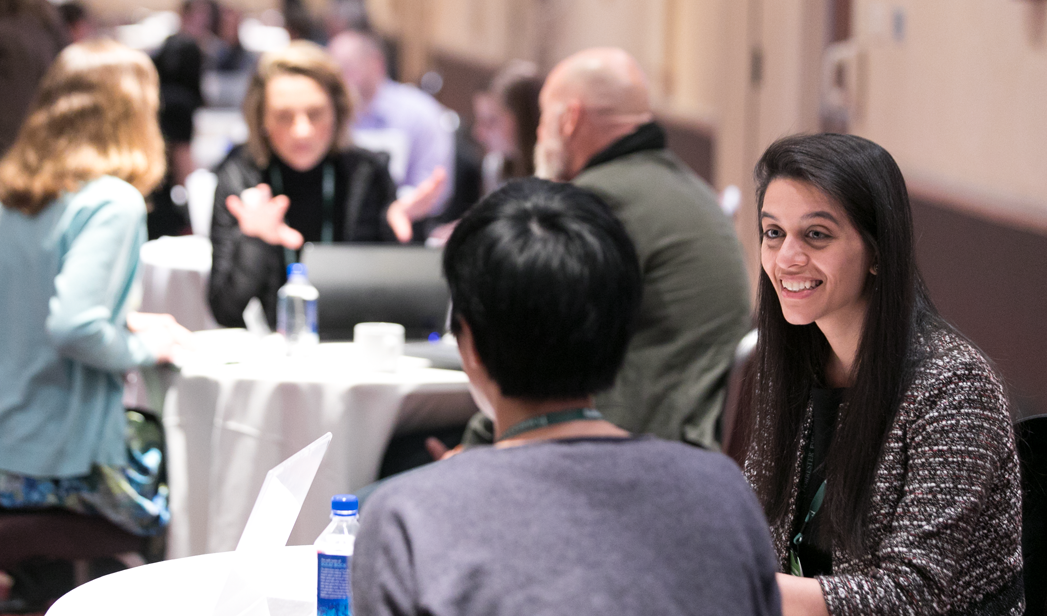 Achim Granzen, Principal Analyst
Coverage: Artificial Intelligence (AI), Business & IT Alignment, Business Transformation & Organizational Change Management, Customer Analytics, Data Management, Digital Transformation, IoT Analytics, Machine Learning, Predictive Analytics
Betsy Summers, Principal Analyst
Coverage: Employee Performance Management, Human Capital Management, Talent Management, Learning, Talent Acquisition and Workforce Analytics.
Dane Anderson, Sr. VP, International Research & Products
Coverage: Business & IT Alignment, Business Technology (BT), Innovation Organization, Organizational Structure
Fred Giron, VP, Research Director
Coverage: Accenture, CSC, Deloitte, Digital Business, Digital Transformation, Financial Services, IBM, IT Services, Innovation, Oracle, Organizational Structure, Tech Sector Economics, Wipro
Jinan Budge, Principal Analyst
Coverage: Cybersecurity leadership, Inclusion & Diversity and Strategy, Trends, Spend And Priorities, Cybersecurity Awareness, Behavior & Culture, Cybersecurity Services in Asia Pacific, APAC Security Budgets & Priorities, Cybersecurity And CX, Security team management and retention, Fixing toxic security culture, CISO & security team mental health & burnout
Leslie Joseph, Principal Analyst
Coverage: Artificial Intelligence (AI), Business & IT Alignment, Business Technology (BT), Edge Computing, IT Services, Microsoft, Robotic Process Automation (RPA)
Michael Barnes, VP, Research Director
Coverage: Digital Transformation, Innovation, Sustainability, Customer Experience, Digital Disruption
Vasu Srinivasan, Senior Analyst
Coverage: Contact Center Technologies & Processes, Customer Experience Management, Customer Intelligence, Digital Intelligence, Enterprise Collaboration, Knowledge Management, Omnichannel Customer Experience, Virtual Assistance
Peer Networking
It's time to make new connections and expand your network. Our event platform offers several unique features to connect attendees during the event. Whether you are looking for face-to-face chats or a chat based conversation, we have you covered.
Drop-In Discussions
Join interactive, analyst-led group discussions with your peers focusing on specific topics that are trending in your role.  A low-pressure group format that enables conversations, networking and engagement. 
Sponsor Connections
The platform offers seamless connections between attendees and leading technology providers. These connections provide attendees solutions that align to their roles and key intiatives.
Drop-In Discussions
Tuesday, October 19 | 1:30pm – 1:50pm AEDT
The Automation Fabric: How To Make It Real
Join speaker and Principal Analyst Leslie Joseph to discuss the automation fabric, how to align your automation efforts with this changing technological cycle and how to plan for breakaway value within your digitization roadmaps.
Leslie Joseph, Principal Analyst, F orrester
Wednesday, October 20 | 1:20 pm- 1:50 pm AEDT
Understanding and Implementing a Sustainability Strategy
Join Vice President, Research Director Michael Barnes for an interactive discussion of the current state of sustainability initiatives among APAC organisations, and how technology development, operations and infrastructure strategies can affect sustainability outcomes.

Michael Barnes, VP, Research Director, Forrester