The Technology Strategy Impact and Enterprise Architecture Awards recognise excellence in technology strategy that drives an obsession with customer success and business growth.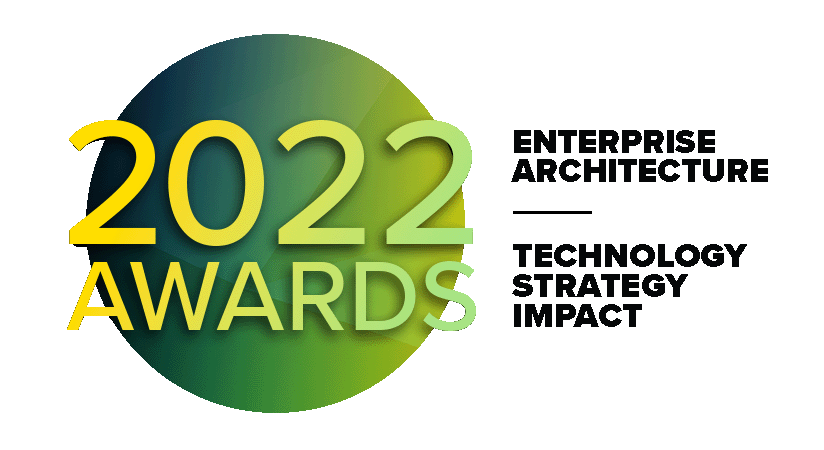 The following reports define the key concepts at the core of the Forrester Technology Awards.
Technology Strategy Impact Awards
This award recognizes a technology organisation that has set and executed a future fit tech strategy in order to enable its firm to achieve a high level of customer obsession. Customer-obsessed firms grow their revenue at a pace that is radically higher than their competitors while realising higher profitability, customer retention, and employee engagement than non-customer-obsessed firms. ​
The Technology Strategy Impact Award recipient will demonstrate:​
A technology strategy that enables the firm's customer obsession; an

enterprisewide technology strategy that puts the customer at the centre of

the firm's operating model.

​

A high-performing IT operating model that leverages a continuous, iterative,

and integrated strategy-to-value delivery process linking business 

objectives, through business capabilities, with end-to-end value streams. 

​

A mastery at: leveraging (at scale) modern technology platforms, adaptive 

business and technology practices, and co-innovation partners. These in 

turn enable competitive differentiation, accelerate time to value, and sustain 

delivery against the brand promise despite future disruptions.
Submissions are now closed for 2022.
Enterprise Architecture Award
This award recognizes organisations that have achieved a high level of mastery in outcome-driven enterprise architecture (EA) practices. The recipients of this award can demonstrate their EA practice's material contribution to their firms becoming more adaptive, creative, and resilient, ultimately improving business outcomes.​
The Forrester Enterprise Architecture Award recipient will demonstrate:​
An EA roadmap that contributes to its technology organisation's and its entire

business's future fitness.

​

EA practices that drive change, growth, and differentiation through timely yet 

strategic decisions.

​

An EA organisation that embodies six principles: accountable, agile,

continuous, influential, pragmatic, valuable.

​

EA metrics that focus on customer outcomes and experiences.
Your submission will be judged against the actions you have taken to become future fit and the results achieved.
Submissions are now closed for 2022.