Technology & Innovation North America Resources
To help you prepare for Technology and Innovation 2021, we've compiled some resources to help you troubleshoot and make the most out of your virtual experience.
When to Access the Technology and Innovation Platform:
Log in to the platform on Friday, October 29th at 12:00 PM CT to set up your networking profile, build your agenda, and preview early access content. "Doors" for the preview period for early access will close on Monday, November 1st 4:00 PM CT. The live virtual experience kicks off on Tuesday, November 2nd at 12:00 PM CT, with access to the platform beginning at 10:00 AM CT. The platform will remain open for 90 days.
If you have just registered for Technology and Innovation 2021, your access credentials will be sent to you via email once your registration has been processed.
How to Log into Technology & Innovation North America
Step 1: Access the virtual platform via this link. You can also enter the URL into your browser: https://onlinexperiences.com/Launch/Event.htm?ShowKey=169974 
Step 2: Enter your email address. Please enter the email address you used when registering for Technology and Innovation 2021. 
Step 3: Enter your Technology & Innovation North America Confirmation Number as your password. This can be found in the Login Details Email sent on October 29. If you cannot locate this number, please email events@forrester.com for assistance.
Please note, if you changed your password in the platform, the login information you received may no longer be accurate.  
Technical Issues?
Can you try another browser?
Are you on WiFi?
Are you using a VPN? If so, disconnect.
Already logged in to Technology & Innovation North America but need assistance?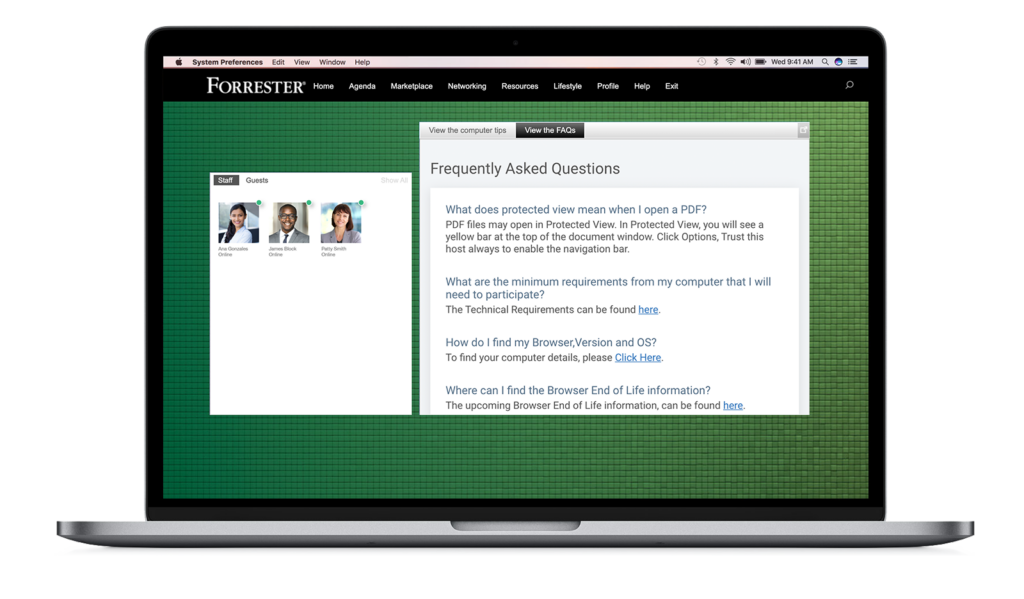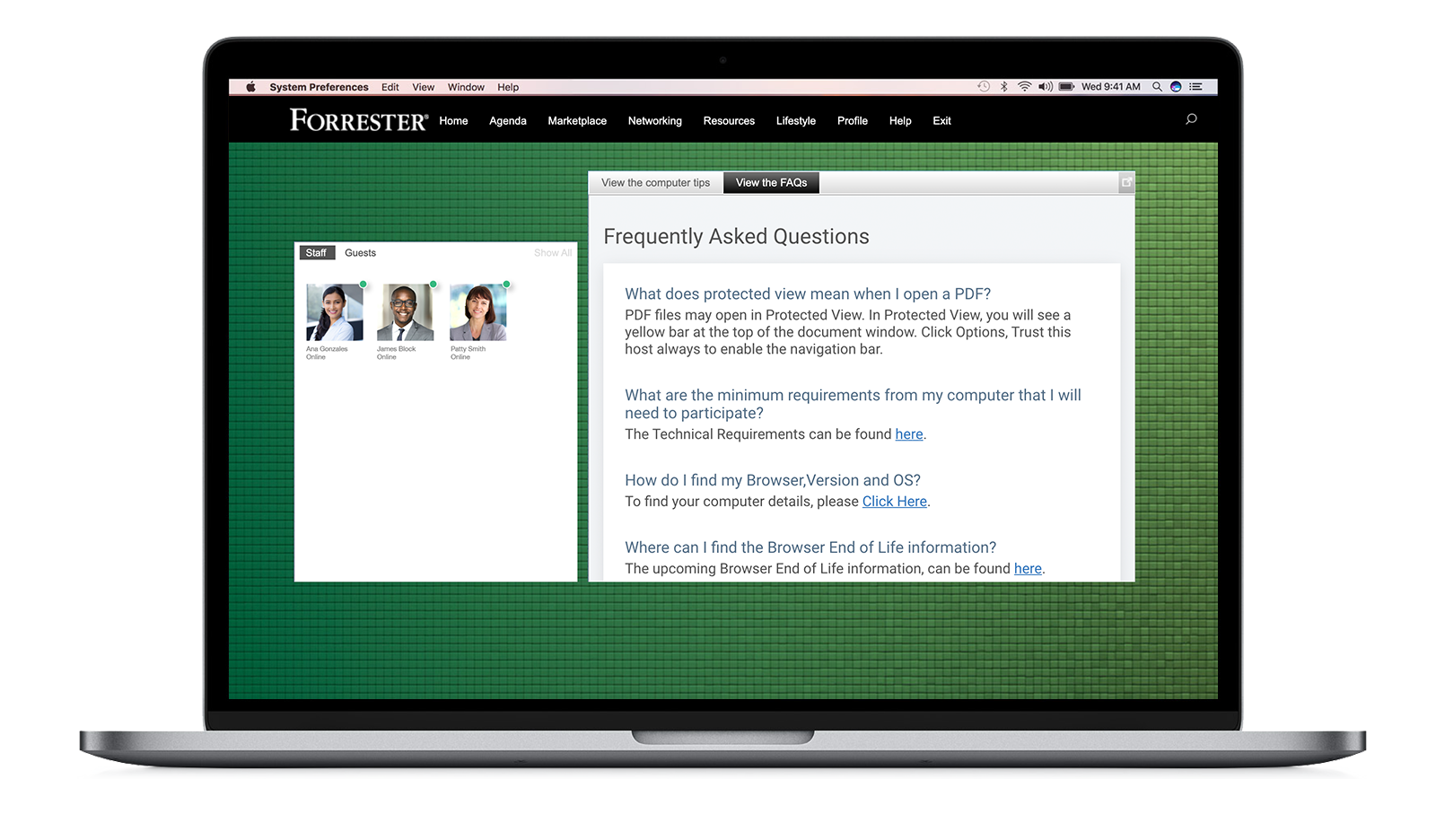 Tips to prepare your computer for the virtual experience:
Please add

events@forrester.com

to your address book to ensure you receive all messages. Login details and event updates will be sent to your email address.

 

Run a 

System Check

to make sure your computer is ready for the virtual experience.

 

Computer tips

 to prepare your computer for the virtual experience.

 
Maximize Your Experience At Technology and Innovation By Following This Checklist
Mark your calendar
We know you're busy, but this is your chance to ask questions and participate in the conversation. Don't forget to join us for the live event! We are excited to offer multiple types of networking experiences for you throughout the week. During the event, you'll be able to join interactive discussions with your peers focusing on specific topics that are trending in your role.
Connect with Sponsors
Visit the Marketplace tab to explore and learn about our sponsors. Each sponsor space is customized to help you learn what you need about their solutions. You can leave sponsors messages or book a 1-on-1 meeting with them directly through their space.
Schedule your Analyst 1-on-1 Meeting
Did you know you can book up to two 1-on-1 Meetings as part of Technology and Innovation's live virtual experience? Take advantage of this opportunity to get practical advice on a business challenge that you are currently facing or to get best-practice recommendations from an expert. All meetings are booked on a first-come, first serve basis.