Meet the Members
Forrester has assembled a group of trusted advisors for our Technology & Innovation North America event. The members provide guidance on Forrester's technology & innovation content, program, and event experiences to ensure the events meets the opportunities and challenges facing technology leaders. Thank you to our Advisory Board.
Joe Carroll
CIO, CITGO Petroleum
Joe Carroll was named Chief Information Officer (CIO) in February 2022. Joe began his CITGO career in 1994 as a Systems Engineer and held several IT managerial positions before being named General Manager of IT and Information Security in 2019, overseeing the applications systems of the CITGO enterprise, including the Enterprise Requirements Planning (ERP) system, specialized operational technology systems and the pipeline control system. During his career, Joe also earned several professional certifications and currently serves as a director on Oklahoma State University's Computer Science Industry Advisory Board and on the board of the University of Houston's Gutierrez Energy Management Institute. Joe is also a member of the Society of Information Management.
Joe holds a master's degree in business administration from the University of Houston and a bachelor's degree in computer science from Oklahoma State University.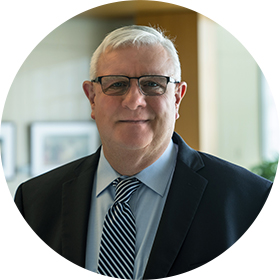 Joe Herington
CIO, GE Healthcare
Joe currently serves as the GE Healthcare CIO for the USCAN (US & Canada) region, in which he partners with business leaders and technology teams to deliver initiatives focused on profitable growth, improved business operations and user experience for our patients, customers and employees.
In his previous role, Joe was a strategic partner with the Digital team to drive convergence in our strategy regarding how we work with customers to build and sell digital solutions. Joe owned the roadmap for the enterprise solutions needed to sell, deliver, and manage customer software solutions and digital applications, as well as own the IB lifecycle and repository roadmap which is critical for all areas of the business.
Prior to these roles, Joe held a variety of Leadership, Program and Project Management roles in GEHC's Global Services, Supply Chain and Commercial organizations. Joe's career at GEHC started in 2004 as part of the Information Management Leadership Program.
Joe holds a B.A. in Marketing and an MBA from Marquette University. He currently resides in Pewaukee, Wisconsin with his wife Jackie and two children (Violet, Max) and in his spare time enjoys running, Pelotoning, watching sports and spending time with family and friends.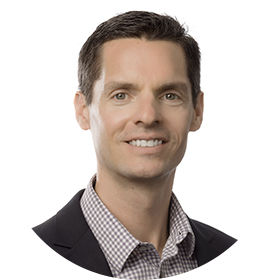 Devetta James
SVP, Customer Operations, Amerisource Bergen
With over 20 years of experience in operations, Devetta James offers a unique blend of leadership, vision and knowledge. She is the Senior Vice President of Customer Operations for AmerisourceBergen and her vision is to provide exceptional experiences through integrated service and support. Devetta has been with AmerisourceBergen since 2006 and has a passion for connecting people, process and technology. Devetta currently leads an organization of over 600 team members within the customer service, customer integration and data management, customer platform support, clinical account services and commercial analytics teams.
In addition to her role as a leader, Devetta is one of the founding members of the Black Leadership Council now known as BOND, Black Organization for Network and Development, an Employee Resource Group at AmerisourceBergen. She is on the board of Camp Summit, a non-profit whose mission is to provide barrier-free outdoor experiences that promote personal growth and foster independence for children and adults with disabilities. Devetta holds a Master of Science in training and development from Amberton University and a Bachelor of Science in business administration from Northwood University. In her spare time, she enjoys spending time with her husband, family and friends, catching a good movie and listening to great music with a great glass of wine!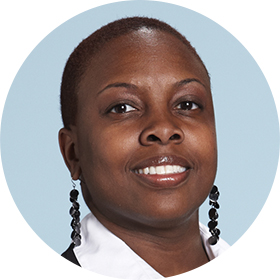 David Johnston
CIO, Messer North America
David is the Chief Information Officer for Messer Americas, and in his role is responsible for information technology strategy & operations, cybersecurity, and digital leadership. Messer is a technology and applications leader in the safe production and distribution of industrial, medical and specialty gases.
With an international IT career spanning over 25 years, in Europe, Asia-Pacific and the Americas, he has a wide range of experience which has seen him lead mutiple technology transformations, business digitalization programs and execute complex M&A transactions. Prior to his current role with Messer he was VP, Information Services – Americas for The Linde Group, and before that held numerous IT Leadership roles with The BOC Group in Europe and Australia.
Originally from Scotland, David holds and BSc Hons in Applied Physics from the University of Strathclyde, UK and currently resides in New Jersey.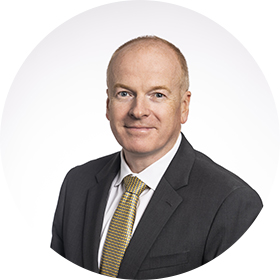 Kelley Kage
CIO, GRS North America and Surety Technology, Liberty Mutual
Kelley Kage is the CIO, GRS North America and Surety Technology at Liberty Mutual Insurance. In her 15 years in the industry, she has held roles including Engineer, Project Manager, Portfolio Director, and Department Director. She loves challenging the status quo, and exploring cutting edge technology. She is also passionate about helping people grow their careers, and spends a lot of her free time creating programming and participating in events for Women in Tech. Before her role in tech, Kelley worked as a microbiologist performing medical testing. Kelley earned her Bachelor of Science degree in Microbiology from the University of New Hampshire and her master's degree in Information Technology from Harvard University.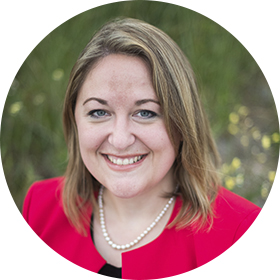 Madhu Rao
SVP, Head of Architecture & Process Reengineering, US Bank
I am Madhu G. Rao, SVP, Head of Enterprise Architecture & Process Reengineering. As a FinTech leader, I am passionate about architecting large digital transformations to public cloud. Effecting a mindset change and driving towards an API-first, cloud native, microservice based architecture, excites me. I have led large digital transformations of several core-banking applications and owned end to end implementations of critical ERPs & DevOps.
I am passionate about Solutions Architecture, Serverless computing, Open Banking & AI-ML via Alexa & IOT. I am a lifelong learner who is always seeking new challenges and opportunities to bring innovative ideas to life. I believe that the way results are achieved is just as important as the results themselves, which is why I focus on building high-performing engineering teams with a growth mindset and start-up mentality.
When I'm not working with AWS or Alexa, you can find me playing with my kids and dog Simba, or dreaming about cars I can't afford. I live by the following quotes:
– Leadership is an honor, a privilege & a deep obligation
– The eyes never forget what the heart has seen
– If you do not ask, the answer is always no
– Bake a bigger pie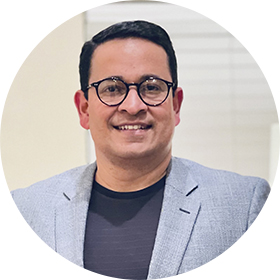 Giles Richardson
Executive Vice President Head of Marketing Platforms, Wells Fargo
Giles is responsible for the data and technology products that deliver messages and experience to Wells Fargo's 70 million customers across Digital, Branch, Email and Telephony Channels. On a mission to make each interaction more personal by leveraging data. He has run a number of groundbreaking programs whilst holding roles at RBS NatWest, T Mobile and Barclays both in the UK and United States. His 'Superstar DJ's program' at RBS NatWest gained worldwide coverage displaying how data driven optimization of digital experiences could be delivered in a whole company collaboration. This typifies his long held belief that great things can happen when putting together three factors. Data, Technology and a Federated use model.
Giles lives in Seattle, WA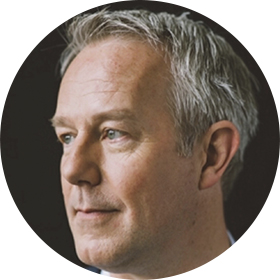 Technology & Innovation North America · September 11 – 12, 2023 · Austin & Digital