Bo Dungal
Disruption Evangelist - Procurement & Premises, Danske Bank
Bo is a Disruptional Evangelist at Danske Bank, where he works on broaden the reach and perception of Procurement by inventing new products and services – and changing procurement professionals mindset. Bo has set his mark on different business segments, he played a major part in disrupting the way passengers and agents book airline tickets in the late 90's, inventing the Online Booking Engines most agents and airline use today.
Later Bo work on setting power to the way Stock Exchange listed companies disseminate regulatory news and company results – moving it from paper / fax to the internet. At Danske Bank Bo developed and released the first ever "Procurement invented Banking Product" – Procurement Advisory Services – leveraging the tools, templates and brain power the Bank's Procurement and putting it in front of corporate clients.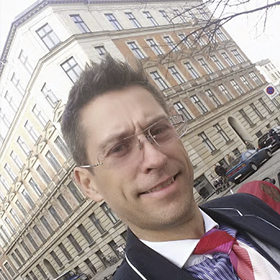 Technology & Innovation EMEA · October 13 – 14, 2022 · London & Digital Experience
Intercontinental London – The 02
One Waterview Drive, Greenwich Peninsula, London, SE10 0TW
Book your hotel today.