How Standard Chartered Bank avoids digital sameness
A case study in successful, ongoing digital transformation
How do you escape the trap of digital sameness — doing what everyone else is doing online — and stand apart?
Learn how Standard Chartered Bank, embarked on a three-year digital transformation journey that aimed to "gain more insight into the real, human needs and desires of clients." By shaping its tech strategy to put customers first, Standard Chartered saw impressive results, including:
45% increase in digital service in one year, with most retail product sales digital in 2020.
Double-digit boost in its Net Promoter ScoreTM (NPS) for mobile banking in one year.
The ability to conceive, create, and execute marketing campaigns in one-fifth of the time.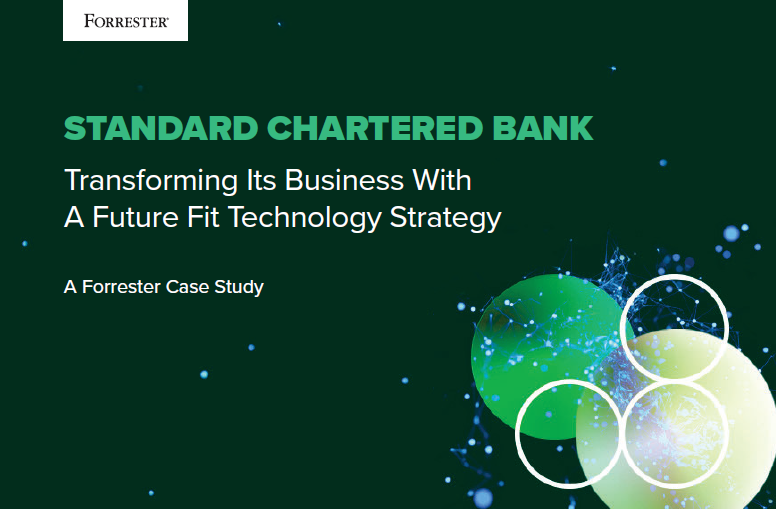 Thank you!
Click on the link below to download the complimentary guide. You will also receive a copy in your inbox in the next 30 mins.
Please contact apacmarketing@forrester.com for any assistance.
Complimentary Webinar
Watch our complimentary webinar "The State Of Environmental Sustainability In Asia Pacific". In this webinar our experts discuss how and why firms across APAC, are undertaking climate action and improving their environmental sustainability performance.