Capture More Revenue Opportunities From Your Customer Lifecycle
It's a struggle for demand, ABM, and customer lifecycle marketing teams to meet their revenue and growth goals amidst transformational changes in buyer behavior and business dynamics.
Now these frontline marketers are seeking new strategies to help them acquire and expand customers and sustain revenue.
They'll find the answer in lifecycle revenue marketing (LRM). LRM is a transformational capability that aligns the customer lifecycle with the full range of buying motions and revenue opportunities.
Read this 14-page vision report to learn how LRM uses an outside-in approach to break through siloes, redefine audience engagement, and align marketing programs to revenue opportunity.
Get your copy of this bold research to learn how LRM lays the foundation for more adaptive, customer-focused revenue marketing and learn:
How shifts in buying behavior wreak havoc on B2B marketing programs.
What LRM is and how it drives customer-obsessed revenue growth.
The three challenges to engaging buyers across the customer lifecycle.
The four stages of transitioning to LRM.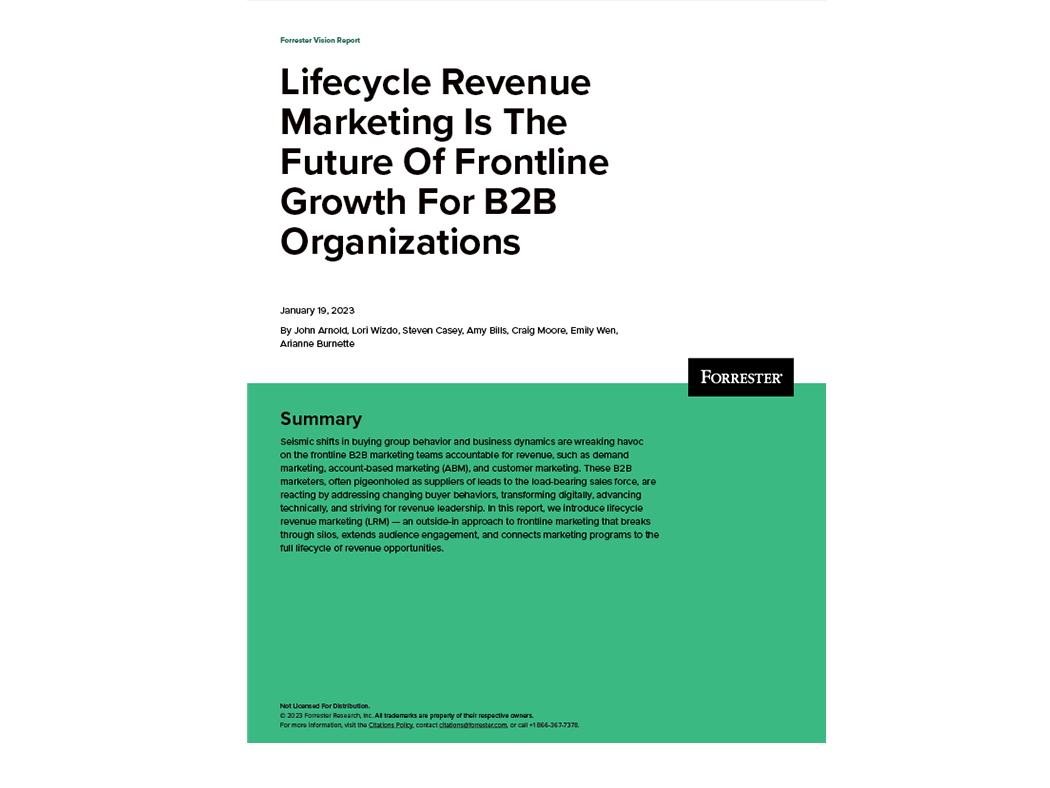 Thank you for downloading our e-book on the future of B2B marketing.