Discover Why 2023 Planning Isn't Business As Usual
Download Our Planning Guide To Learn Why Business Leaders Must Embrace Discipline And Precision
Economic upheaval, geopolitical instability, and market downturns have created annual planning anxiety and uncertainty. Lessons learned from the past two years won't fully apply as you decide where to spend amid unprecedented volatility.
Download Forrester's 2023 Planning Guide for research-based insights to help leaders across technology, marketing, CX, sales, and product get ahead of these challenges. Explore analyst advice on how to steer your budget to succeed in the year ahead.
Get Our 2023 Planning Guide To Gain Answers To The Following Key Questions:
How are your peers allocating their functional 2023 budget?
Where are companies investing in or scaling back personnel?
Which business initiatives are getting prioritized funding?
Explore Actionable Analyst Recommendations To:
Align investments to maximize revenue growth, profitability, and resilience.
Cut spending to reduce waste and maximize your budget.
Gain market advantage by experimenting with emerging tech spending.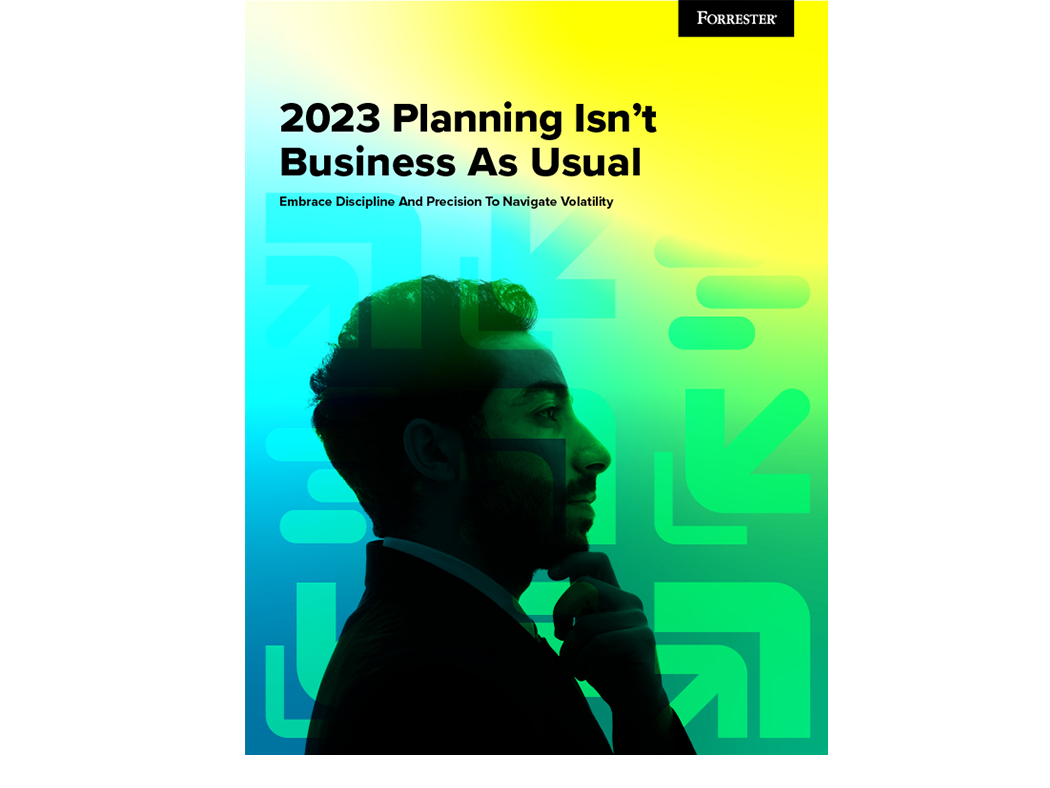 Download Your Copy Of Our 2023 Planning Guide