Build Your Digital Skills Pipeline With A Talent Roadmap
The challenges of building and maintaining a talented digital workforce are real. So is the race to attain top digital skills. Successful digital leaders are the ones who can create a skilled digital workforce for today's challenges and tomorrow's innovations.
Learn how to close skills gaps with this Forrester report on building a digital talent roadmap. It reveals best practices you can use to identify the critical digital skills you need to power transformation and actionable guidance to help you create a robust talent pipeline.
Download the report to learn how to build a winning talent strategy for your digital business, with an approach that's collaborative and flexible so you can meet the demands of a rapidly changing digital landscape.
Get your copy of this report to learn:
Four steps to building a talent roadmap.
How to identify current and future digital skills.
Creating a plan to fill digital skills gaps.
What's inside?
What's getting in the way of finding digital talent.
How to execute your digital talent plan.
Strategies for using Forrester's Digital Competency Map.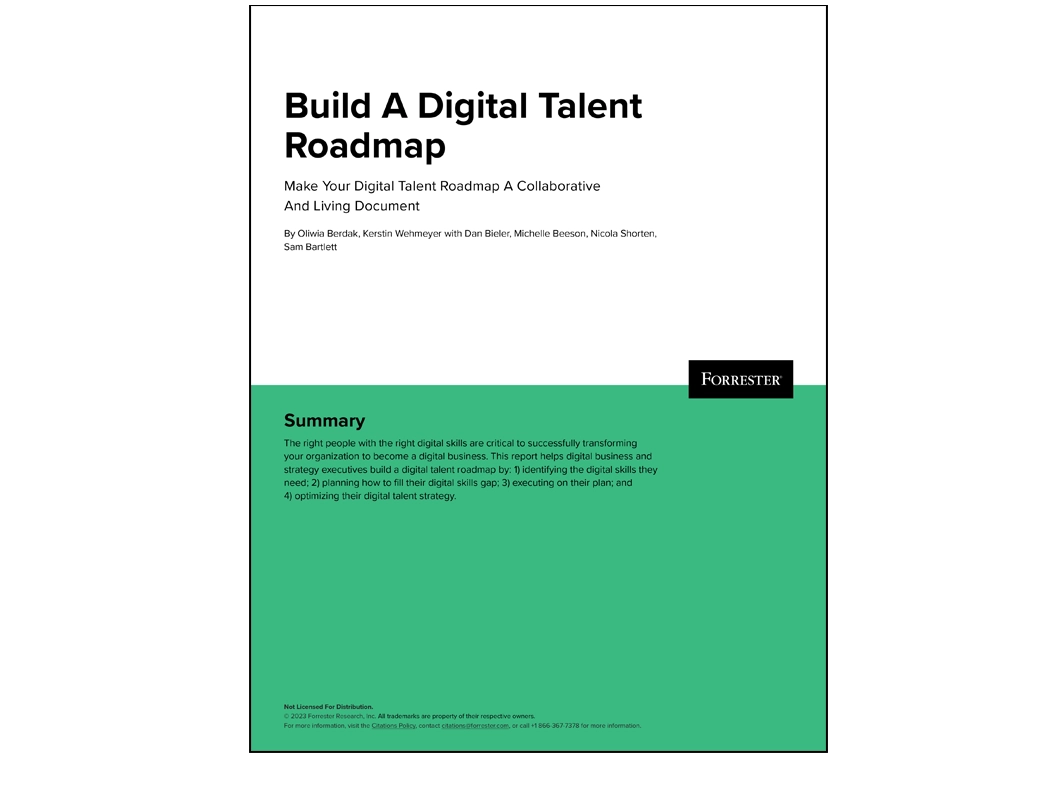 Report: Build A Talent Roadmap
Thank you for downloading our e-book.