Avoid Pitfalls And Design A Better Search Experience
Having an effective digital search experience is crucial for customers and for driving business success. Customers who struggle to find what they are looking for on a website are likely to abandon the site and develop a negative brand perception. This makes designing high-performance digital site search a vital aspect of the purchasing journey and a key step in reducing digital friction.
Want to create a digital search experience that delivers relevant results and is easy and enjoyable for your users? Download Forrester's report, "Design Better Search: Fourteen Principles For Creating Great Digital Search Experiences," to see how it can be done.
The report includes real-world case study examples, research-based best practices for search design that builds momentum, and pitfalls to avoid. We also reveal five search design categories based on the customer search experience and how to optimize each one.
Get your copy of the report to learn:
Fourteen search design principles to apply now.
User needs crucial to satisfying digital experience.
How to use visual feedback cues to improve design.
What's inside?
The importance of personalized results
How to prevent "no result" scenarios
Helping users refine their results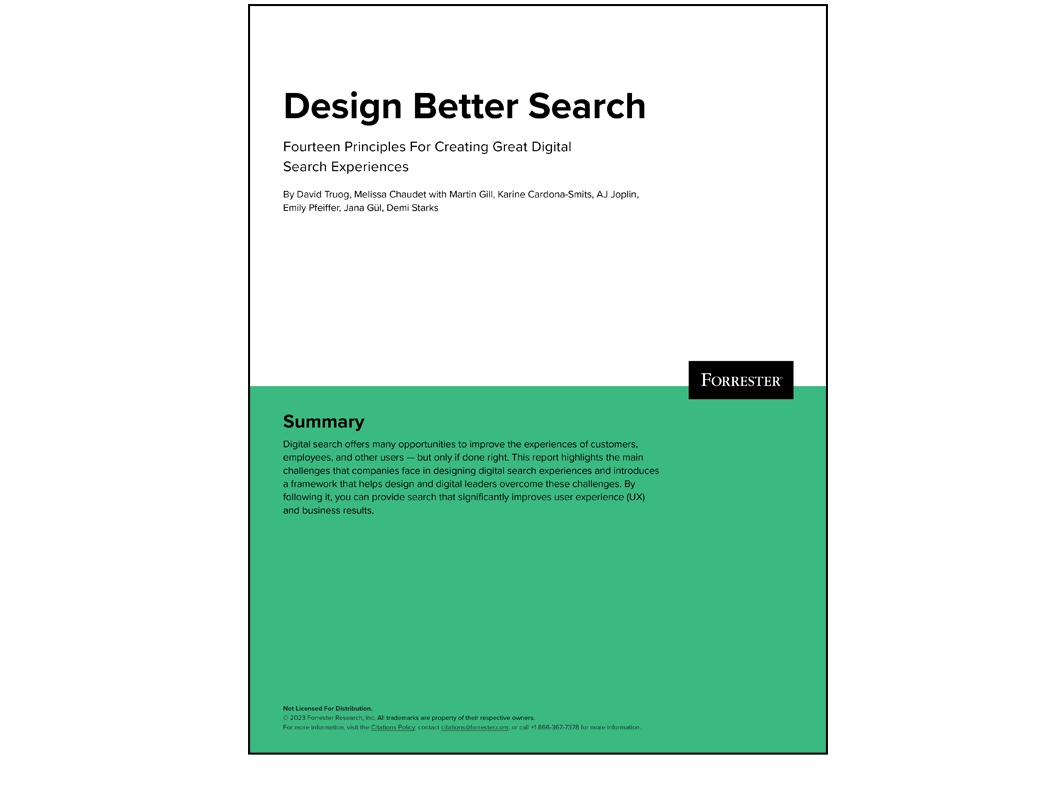 Report: Design A Better Digital Search Experience
Thank you for downloading our e-book.