Embrace Customer Obsession To Achieve Mission Success
How To Accelerate The Digital Future Through Exceptional Government Customer Experience
As governments in Asia Pacific deal with the global pandemic and economic challenges, the need for digital transformation and exceptional government customer experience (CX) has never been greater.
Forrester data reveals that when CX improves, positively engaged customers are more likely to comply, trust, and forgive; government operations cost less and run more smoothly; and people's faith in the country rises.
But true transformation must be led by customer obsession. It requires government leaders to drive changes in culture, habits, operating models, and priorities to get the most out of their teams.
Download Forrester's guide to understand how you can adopt a customer-obsessed operating model that will help you accelerate your digital future for a successful public service.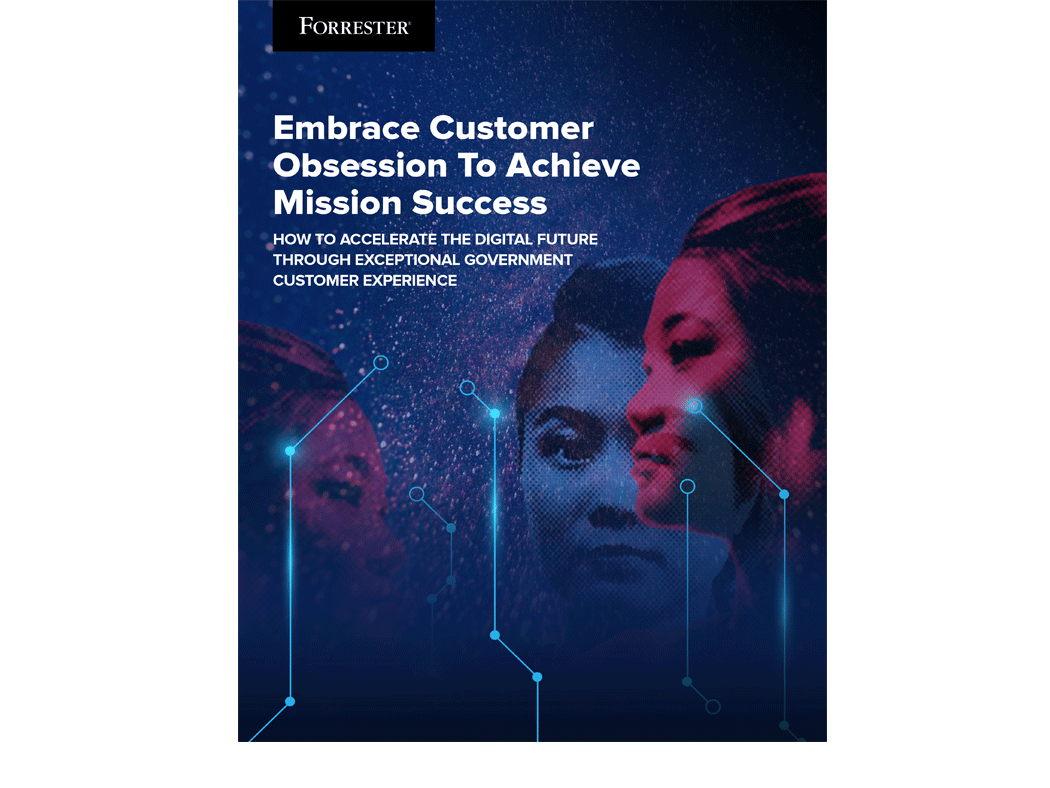 Thank you!
Join us at Summit Asia Pacific to find out how to unlock the transformative power of customer experience, and power up for a brighter and more successful future. Learn more and register now.
Have a question or ready to work with Forrester? Contact us:
Australia: +61 2 9159 4910
Singapore / Hong Kong: +65 6426 7006
China: + 86 10 65999161
India: +91 1142840027
Email:
apacmarketing@forrester.com