Asia Pacific Predictions 2021
Accelerating Out Of The Crisis
In 2020, the impossible happened over and over. Faced with seemingly insurmountable challenges, companies succeeded by employing technical agility and deep customer understanding.
That spirit will define 2021: Top companies will cultivate resiliency, creativity, customer obsession, and adaptability. Every company will double down on technology-fuelled experiences, operations, products, and ecosystems.
Asia Pacific is finally entering a decade of a digitally levelled playing field in which firms in the region will be at par with or even exceed the rest of the world in terms of technology-driven business model innovation. COVID-19 affected Asia Pacific first, and we expect it will also be the first to emerge from the crisis.
Download our guide to understand the business and technology trends critical to 2021.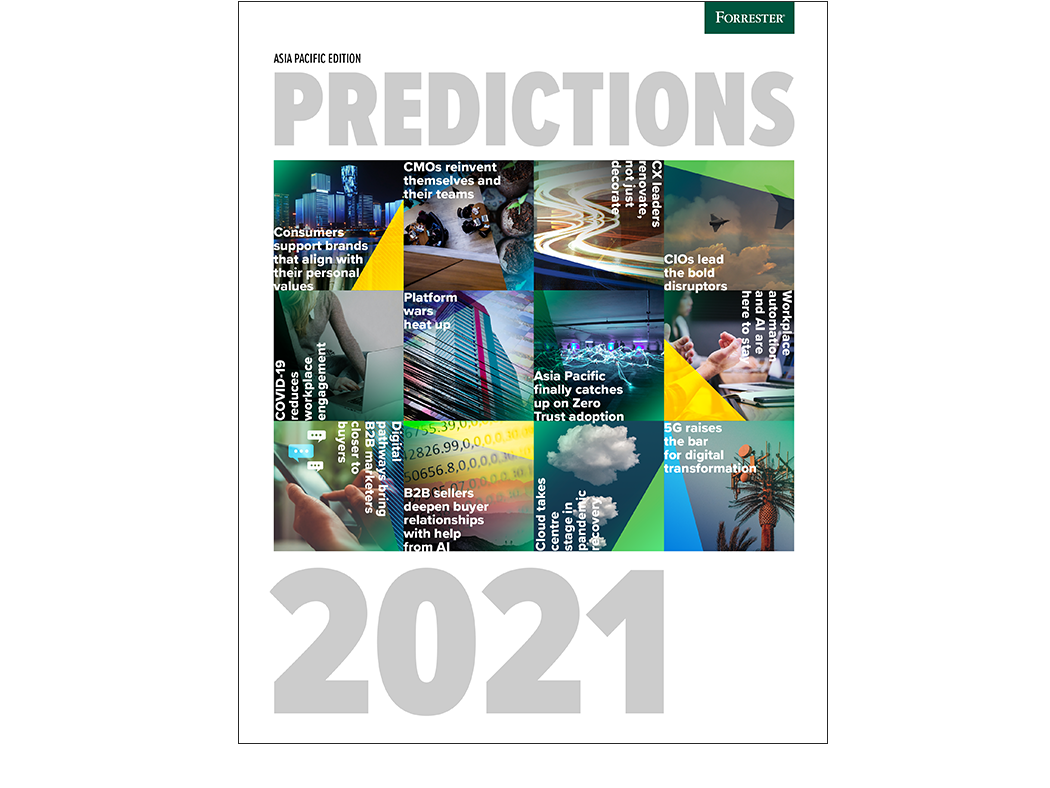 If you have any questions regarding the Asia Pacific Predictions 2021 Guide, please do not hesitate to contact us here.