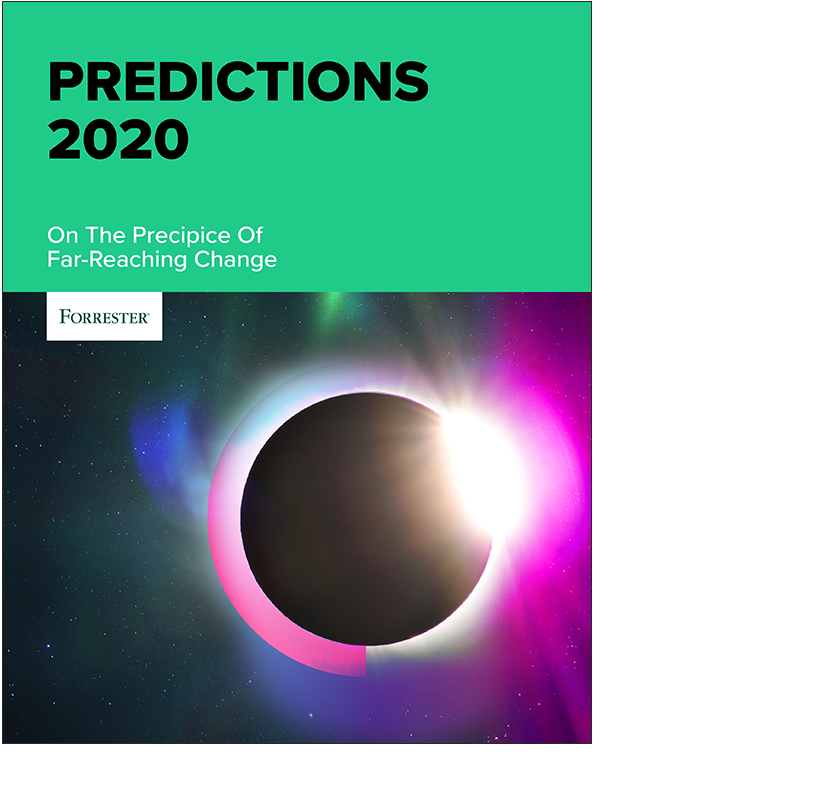 A new decade begins with great uncertainty in business, government, and society. The atmosphere is charged with energy. Sweeping changes are poised to take place. But which ones?
The market teeters on the brink between possibility and reality. Change will come in staggered steps, with trends only becoming clear when several seemingly disjointed developments are viewed as a whole.
Adapt. Drive growth. Read our predictions on what will take place in 2020 and learn how to capitalize on this potential energy to gain a competitive edge.
Predictions 2020 covers:
Artificial intelligence (AI)
Automation
B2B marketing
B2C marketing and personalization
Customer experience
Cybersecurity
Data and privacy
Future of work
Regulatory trends
Values-driven consumers
And more