Predictions 2021
Accelerating Out Of The Crisis
In 2020, the impossible happened over and over. Faced with seemingly insurmountable challenges, companies succeeded by employing technical agility and deep customer understanding.
That spirit will define 2021: Top companies will cultivate resiliency, creativity, customer-obsession, and adaptability. On the tech front, every company — not just the 15% of firms that were already digitally savvy — will double down on technology-fueled experiences, operations, products, and ecosystems.
Download our guide to 2021's critical business and technology trends.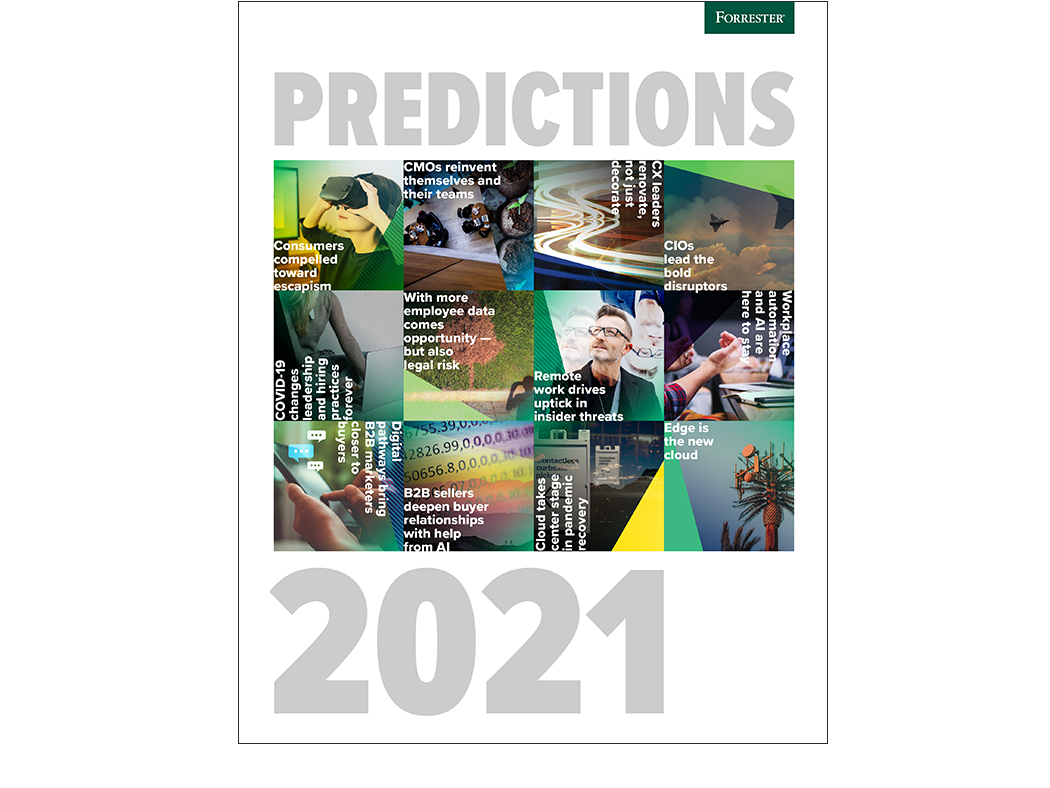 Region:  European Predictions | Asia Pacific Predictions