Struggling To Navigate Org Design Twists And Turns?
Steer Your Way

To

Organization Design Success
It takes more than a roadmap to get your B2B marketing organizational design from where it is to where you want it to be. Let Forrester's eight C's of organizational design guide you through the structural changes you need to make to create a marketing organization that's balanced, scalable, and aligned to business goals.  
Read this overview so you can: 
Tame the complexity of marketing organizational design.

 

Make informed decisions on marketing organizational structure.

 

Remove barriers to organizational design process optimization.

 
Explore Forrester's Eight C's of Effective Org Design.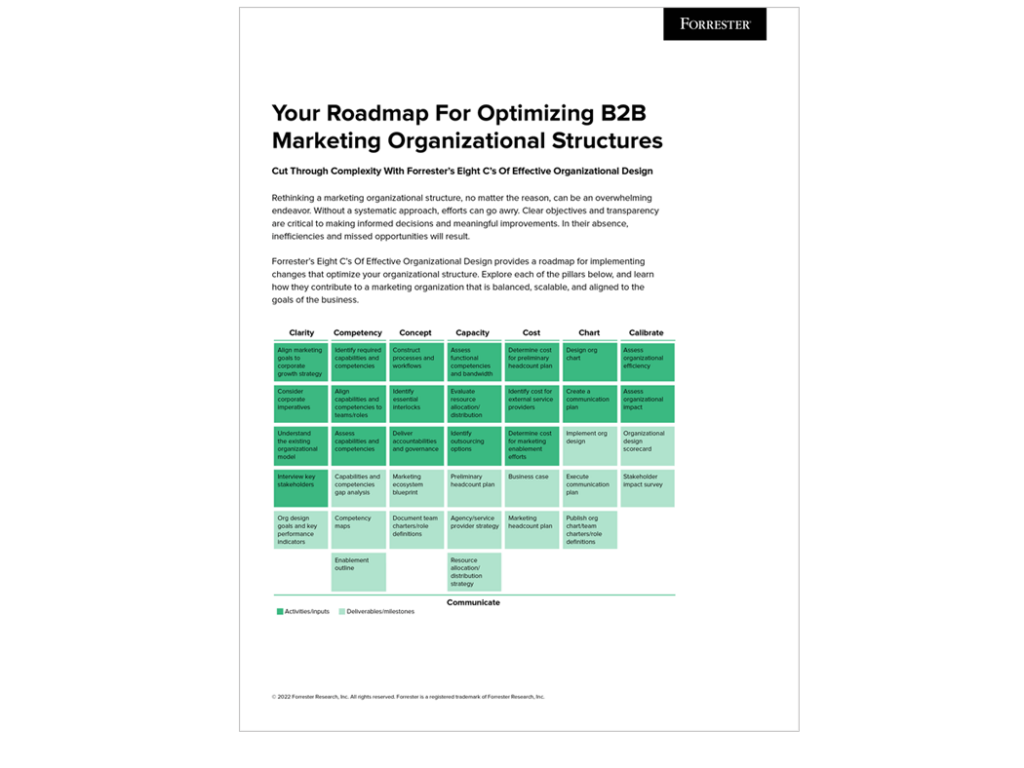 Thank you!
Read This Next
Advance Marketing Organization Design Transformation
Get analyst tips on navigating B2B marketing organization design transformation and four challenges to avoid.