Five keys to innovating faster with cloud
How to modernize your tech stack with cloud and new computing architectures
As customer-driven trends prevail and the need for rapid innovation grows, companies are turning to cloud platforms to become more adaptive. Thanks to rapid advances in cloud capabilities and ease of deployment, new ideas and innovations can be tested with less up-front risk. Leveraging cloud has become the fastest way to modernize your tech stack and deliver the innovation and adaptivity needed in a customer-obsessed strategy.
This guide will provide a model and roadmap for maximizing your cloud investments and innovating faster. You'll discover:
Five key considerations for cloud success.
An overview of the Forrester Cloud Strategy Fundamentals Model.
Why cloud strategy (and not the cloud itself) is the launchpad for innovation.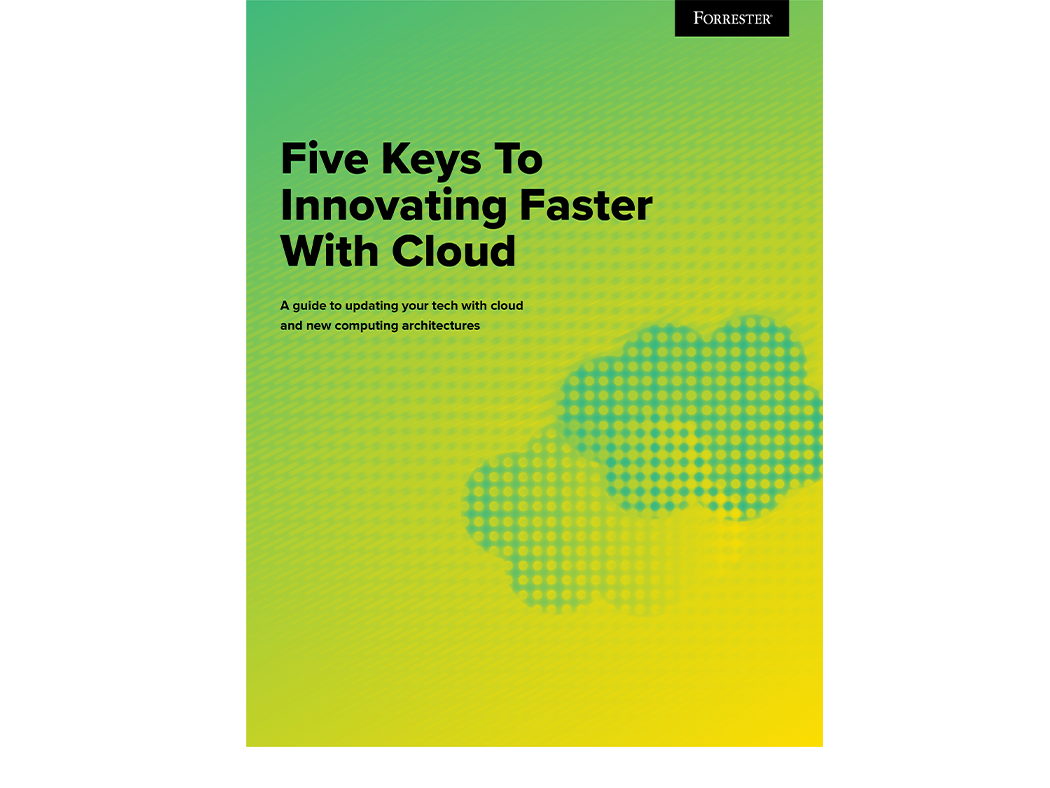 Thank You
Read This Next
Download How To Migrate Your Core Apps To The Cloud and get to know the most common approaches to modernizing with cloud. See why they work and understand the constraints that you may face along the way.