Five Approaches To Migrating Apps To The Cloud
Get our guide to streamlining cloud migration so tech can accelerate business growth
As user demands grow and pandemic recovery strategies ramp up, tech architecture and delivery leaders face a big job: modernizing the applications and systems that accelerate transformation.
Now they're modernizing their legacy tech stacks with the cloud as users demand more tech capability and business leaders want more growth. Moving core apps to the cloud can help speed innovation and remove barriers so tech can enable, create, and amplify business growth.
Yet there's no one–size–fits–all approach to moving legacy tech to the cloud.
Download our guide "How To Migrate Your Core Apps To The Cloud" for analyst migration advice and learn:
The five most common approaches that IT teams are using to modernize with cloud

.
The benefits of each approach.
The five most likely constraints you may encounter along your journey.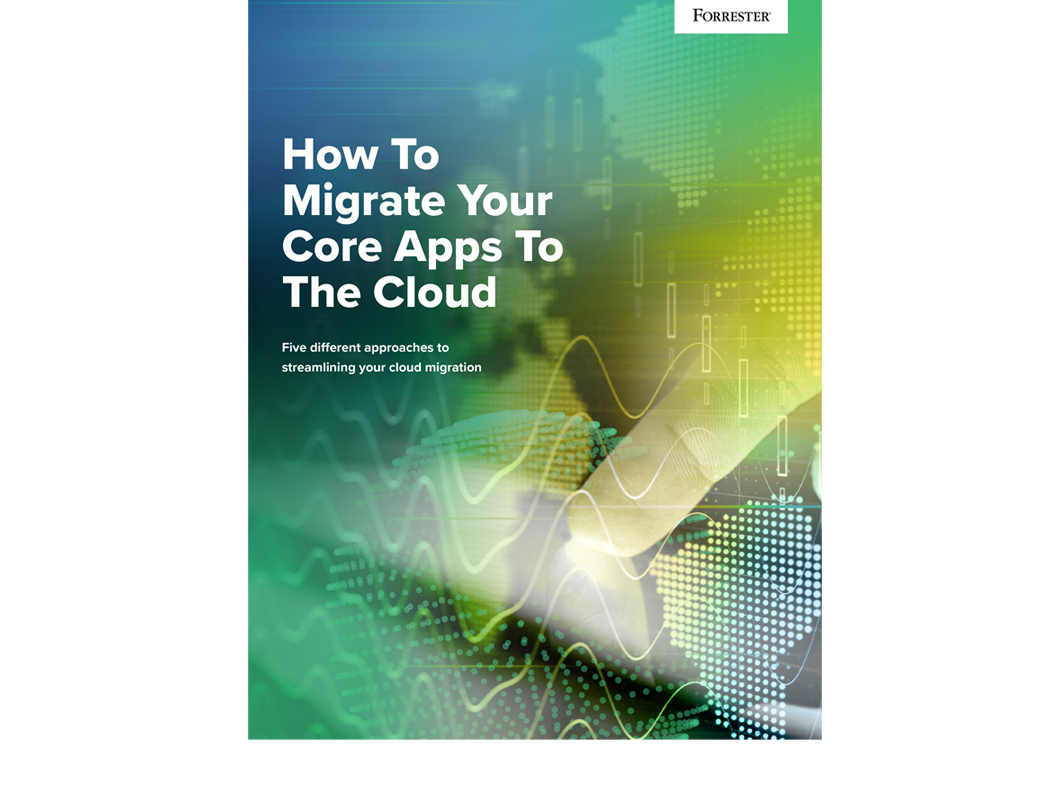 Thank You
Read This Next
As cloud becomes the dominant platform for enterprise applications, your organization is empowered to provide the most differentiated customer experiences. But are you? Read our guide.