Track the right metrics and transform customer experience performance
Discover why the right CX metrics are the ones you can tie to business goals.
Keeping customers — and their revenue — has never been more crucial to your business, so customer experience management has never been more urgent. But you probably have less budget and staff than a year ago. How can you respond with your limited resources?
Take a fresh look at your metrics. Read Revitalize CX Measurement & Prioritization. This guide will challenge you to rethink what you measure, why, and how you prioritize your CX projects. You'll learn:
How to know if you're really using the right metrics to help serve customers and the business.
How to create an objective process for prioritizing your CX projects for maximum impact.
Why you should stop caring so much about NPS, at least on your CX team.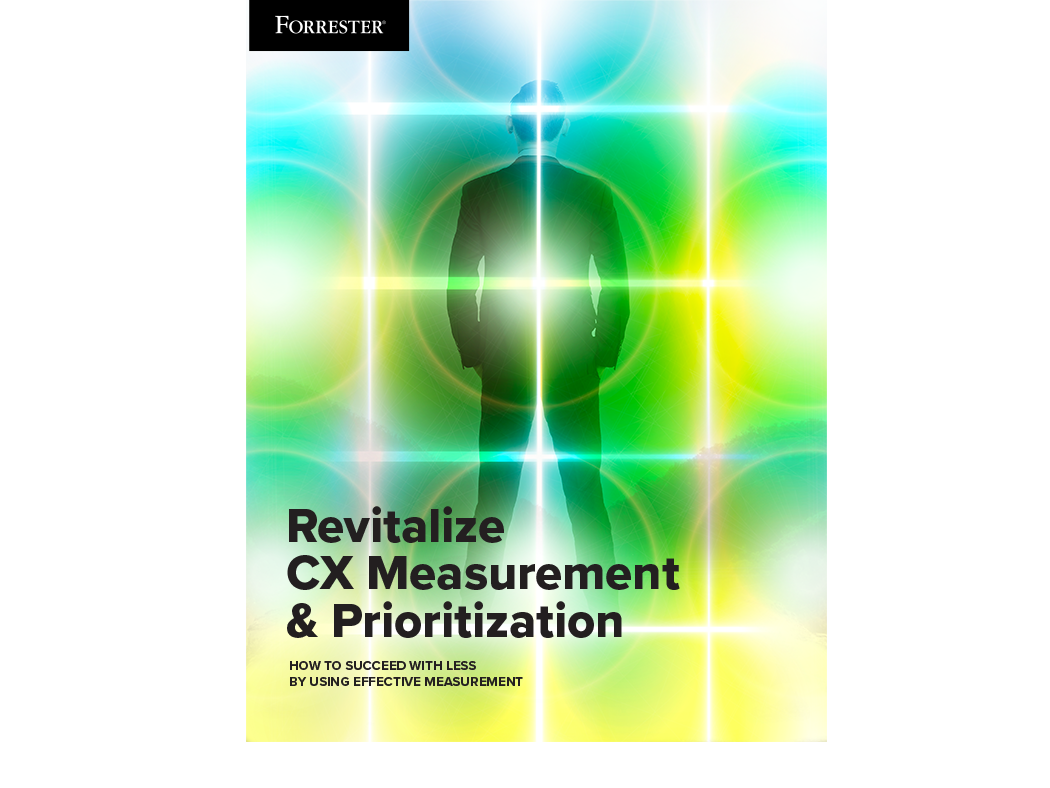 Read It Now
Read It Now
Thank you!
Read This Next
Prove the business value of customer experience. These firms did.
See what you can achieve when you align with business goals.