How To Power Growth With A New Technology Architecture And Delivery Model
Read our guide to accelerating business outcomes with a growth–oriented technology strategy. 
Today's tech architecture needs to power growth for the business. To support faster innovation. To create new capabilities with the adoption of emerging tech. And to amplify insights for continued improvements.
But modernizing your tech architecture requires a future fit technology strategy; One that can quickly reconfigure business structures and capabilities to adapt to future business needs.
So how do you bring this new vision of technology as a business growth engine to life? 
Read our guide, Get Your Tech Focused On Growth, for the answer – and learn how to accelerate business transformation with modern technology and delivery model and learn: 
Key considerations for building shared accountability.
Three core drivers for accelerating business transformation.
Two ways you can quickly have an impact.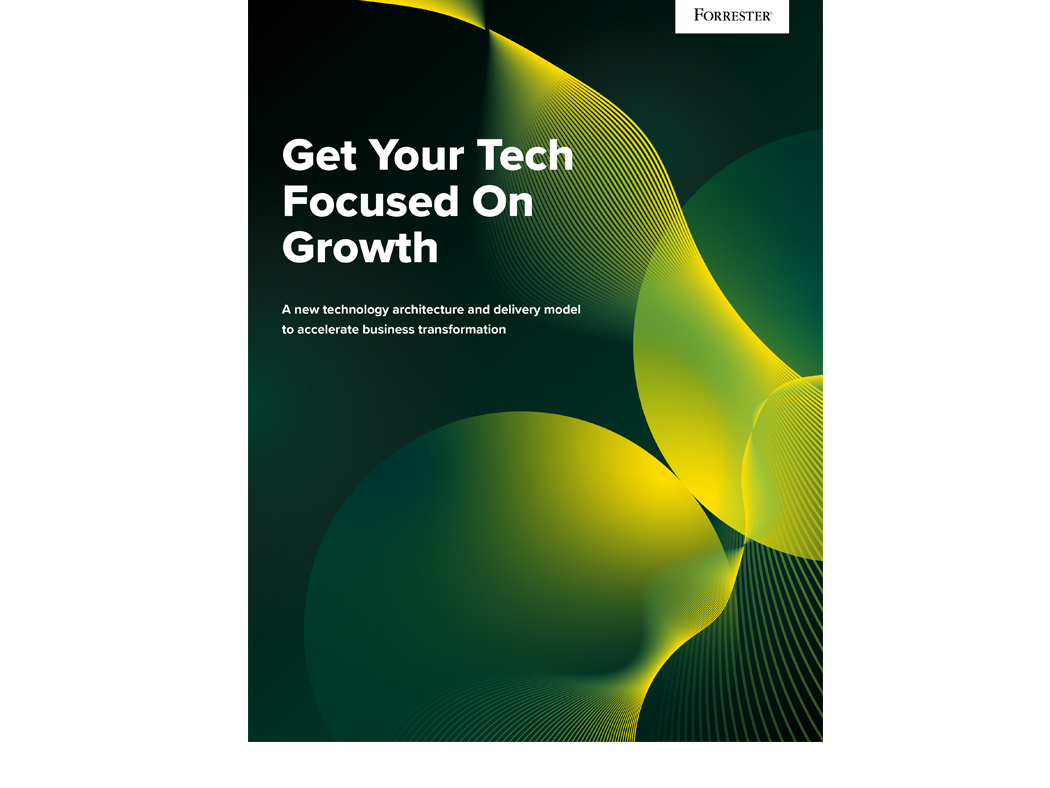 Get Your Copy
Download our guide: Get Your Data Ready For AI. Delivering new AI-driven experiences based on emerging technologies requires the right approach to data. This useful guide will walk you through the Forrester Connected Intelligence Framework, outlining the eight phases of an AI-first strategy.