Eight essentials for an AI-first data strategy
Get ready to enable transformative user experiences.
Chances are you know that maximizing the impact of AI-enabled technology is critical for accelerating transformation. But how do you get there?
The Forrester Connected Intelligence Framework can help. It identifies the eight pillars of an AI-first data strategy that will help technology architecture leaders maximize the impact of AI and deliver the transformative experiences that business leaders envision and customers demand.
Read "Is Your Data Ready For AI?" and learn:
How to shift to an AI-first mindset.
3 key priorities for making the shift.
The essentials of Forrester's Connected Intelligence Framework.
8 key phases of an AI-first data strategy.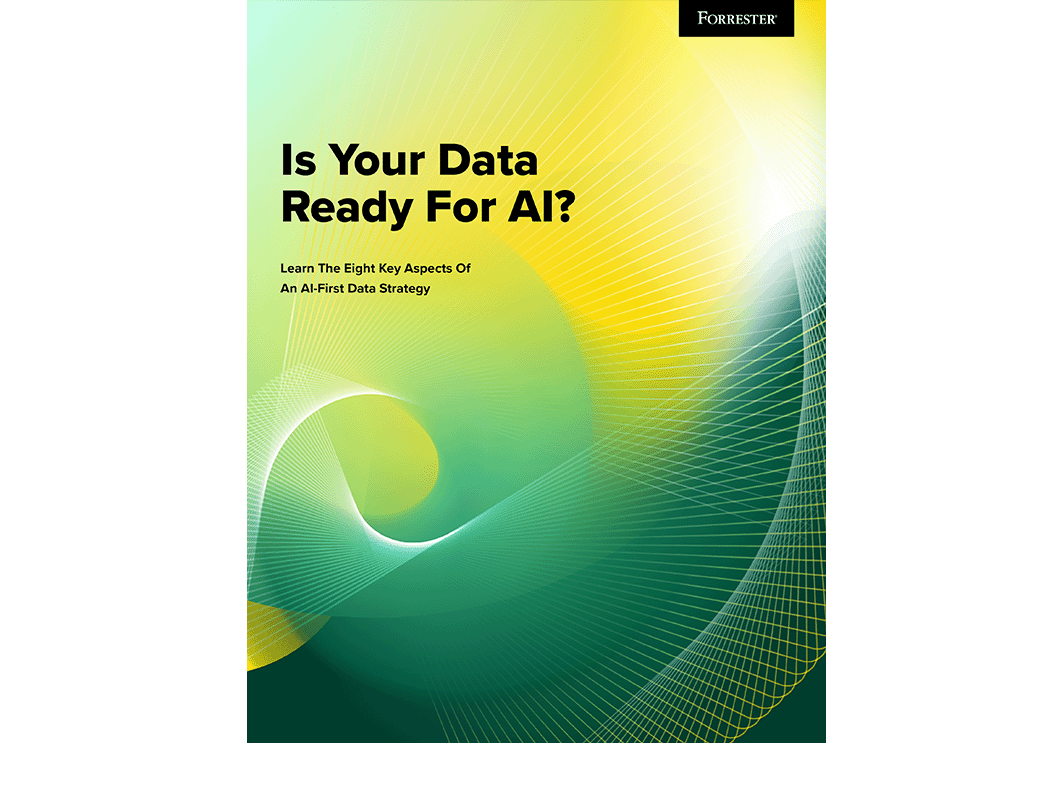 Get Your Copy
Watch This Next
A Forrester principal analyst discusses how to increase the business value of AI investments and avoid any major disasters or loss of trust.