Don't miss out on these CX strategy basics
Download our CX Strategy Development Workbook to focus your time and attention on customer-obsessed outcomes
There's nothing basic about building out a customer experience (CX) strategy. A single missing CX tactic can put your expected outcomes at risk. Yet aligning CX with business, customer, and revenue goals, not to mention stakeholder expectations, takes a well-thought-out plan.
Download our 11-page CX Strategy Development Workbook to take the guesswork out of strategic customer experience planning. It can help you focus your time and investments on CX tactics that align with your best outcomes.
What's included? Step-by-step guidance to help you:
Align CX with business and revenue goals.
Plan what's needed to achieve your CX vision.
Name stakeholder roles and responsibilities.
Decide KPIs for CX success.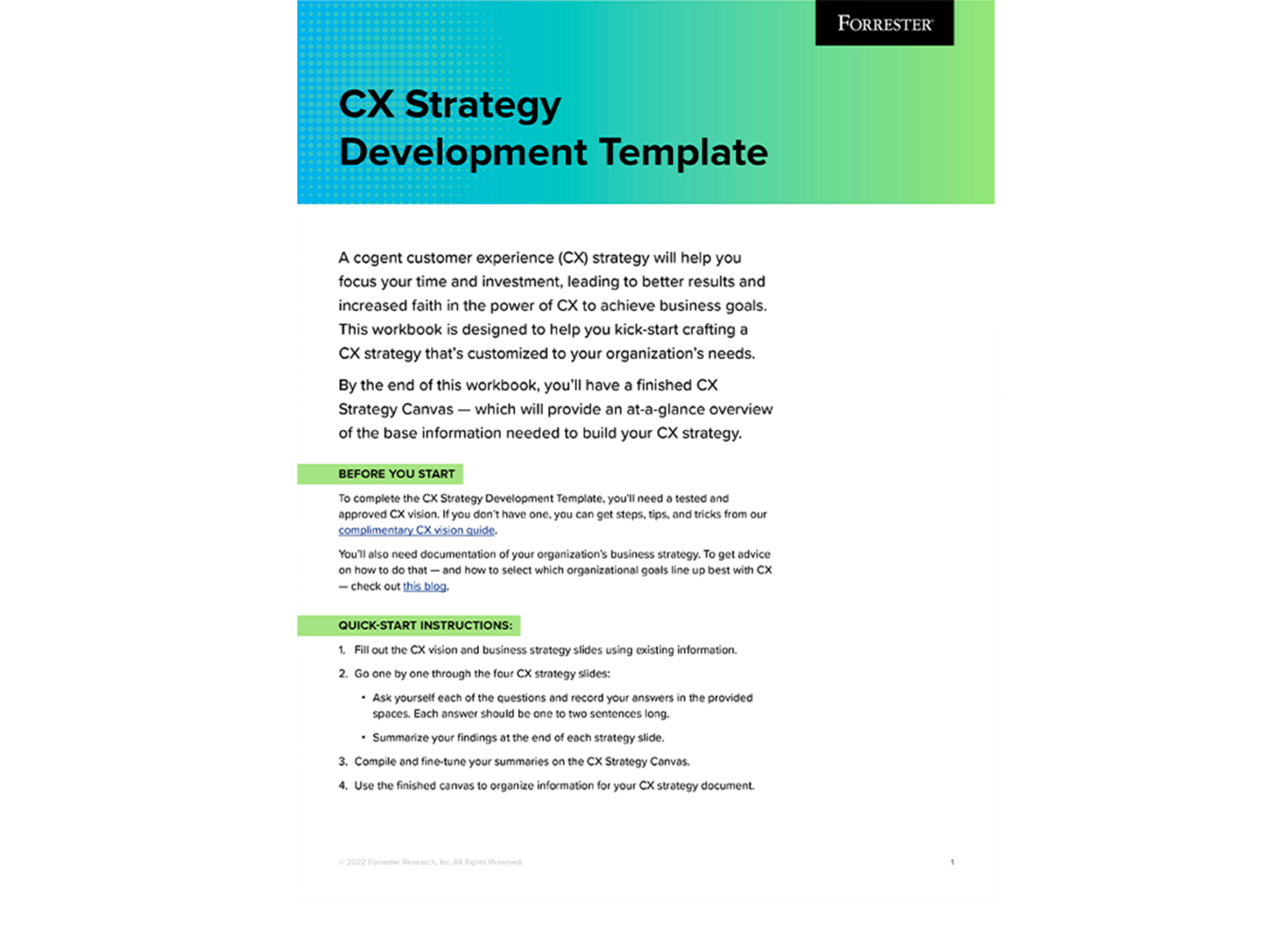 Thank you!
Watch This Next
Streamline CX planning with Forrester Decisions
Watch this video to see how Forrester Decisions for Customer Experience can accelerate your CX transformation.