Future fit technology for Asia Pacific
The Technology Executive's New Path Forward
In an era of empowered customers and systemic uncertainty, technology leaders are searching for a new approach to help their firms thrive.
Forrester's future fit technology model provides a blueprint for IT and business leaders seeking that new path forward — a customer-obsessed approach to technology that enables organisations to quickly reconfigure business structures and capabilities to meet future customer and employee needs with adaptivity, creativity, and resilience.
Download this complimentary Q&A guide to learn what the concept means and how it can help firms be more successful. Key takeaways:
The concept and attributes of a future fit technology strategy
Key trends in Asia Pacific that led to the need for a different approach
How to build the foundation for a future fit model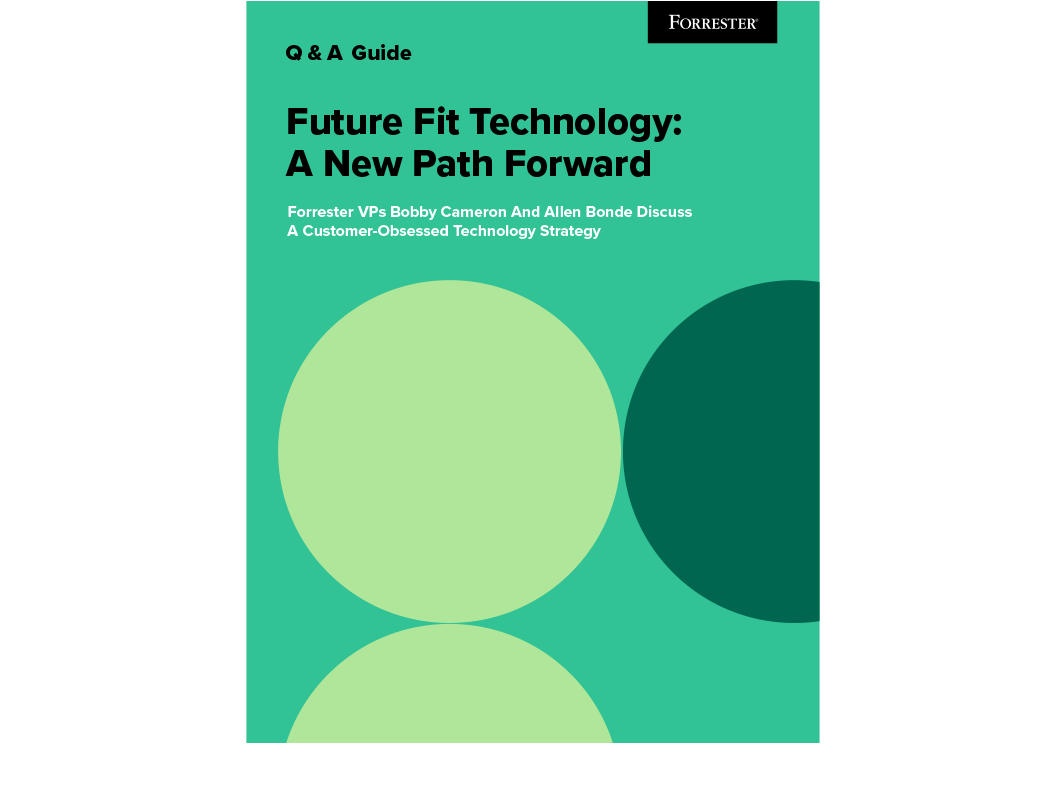 Thank you!
Click on the link below to download the complimentary guide. Please contact apacmarketing@forrester.com for any assistance.
Reimagine Three Core Drivers For Your Future Fit Technology Strategy
Watch this webinar to learn more about Forrester's future fit technology model and how to execute it in your organisation.