Adopt A Tech Strategy That Adapts To Your Customers
Learn four considerations for a customer-centric technology strategy.
Your company's customer systems cover every aspect of the customer journey, including marketing, sales, purchasing, products, and support.
But are your tech systems ready to deliver flawless experiences to enable, create, and amplify your company's growth? The key to success will be reorienting your tech strategy around the needs of the people you serve.

Forrester's guide, How To Build A Tech Foundation That Evolves With Your Customers, introduces four key strategies for implementing a more customer-centric technology approach.
Read the guide to learn: 
How to develop a model that links technology and business teams

.

How to ensure your tech infrastructure is ready to adapt to new customer demand

.

The key actions

for adopting a

future fit tech

strategy

t

o enable

resiliency, creativity, and adaptivity

.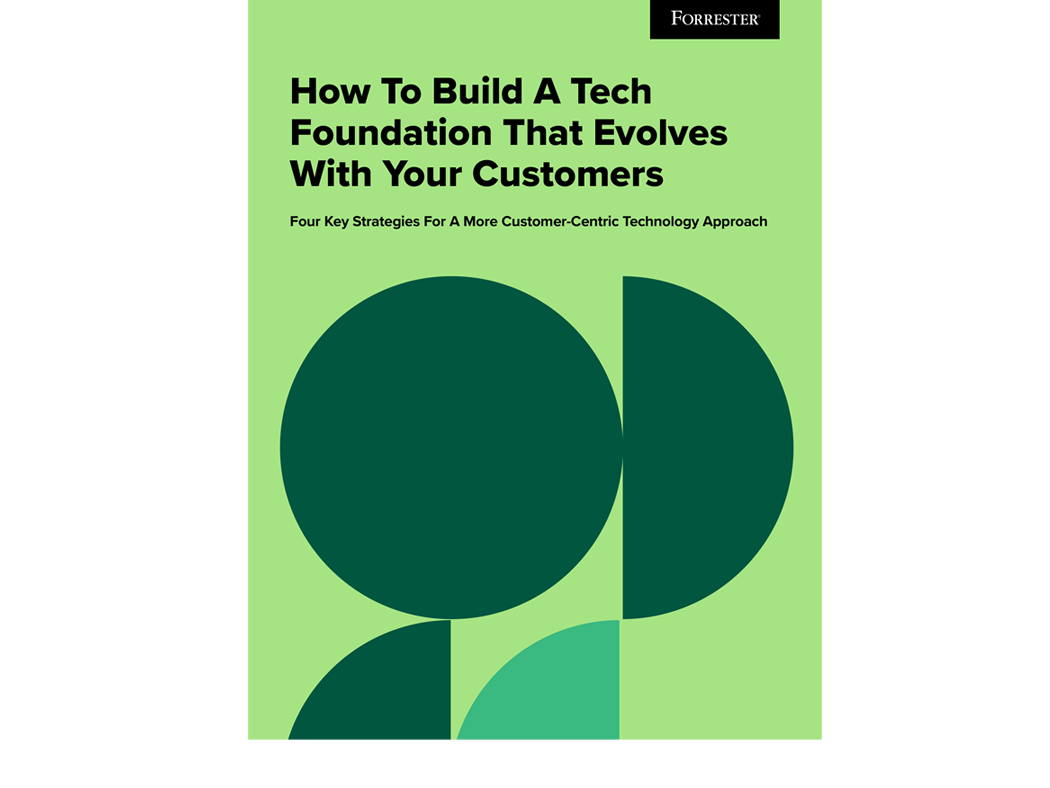 Thank you!
Read This Next
Transform your IT to deliver a future fit technology strategy.
Today, we can clearly define the four competencies that you need to build out a future fit technology model at your organization. Explore them.