Deliver tech that delivers customers
Four considerations for a customer-obsessed technology strategy.
If your business is ready to break away from digital sameness and win and attract customers, you must be ready to deliver flawless digital experiences. The key to success will be reorienting your tech strategy around the needs of the people you serve.
Forrester's guide, Is Your Tech Ready For Customer Obsession? introduces four key strategies for implementing a customer-obsessed culture. Dive in and learn:
Why the journey to becoming a customer-obsessed organization requires patience.
How to ensure your current tech infrastructure is ready to support customer obsession.
The key actions that will lay a reliable foundation for your customer-obsessed tech strategy.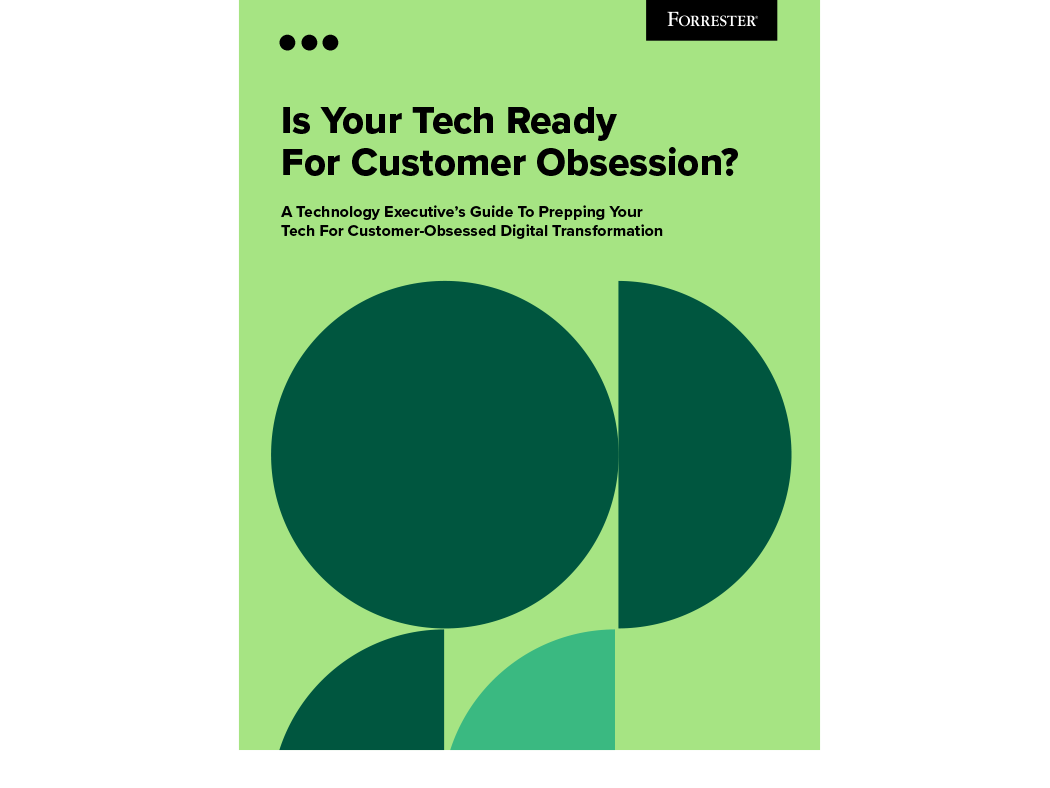 Thank you!
Listen To This Next
We're in a new world. You need a new tech strategy to win in it.
In an era of systemic uncertainty, Forrester's future fit technology model provides a blueprint for IT leaders seeking new ways forward. In this episode, we dig into the future fit model with Vice...