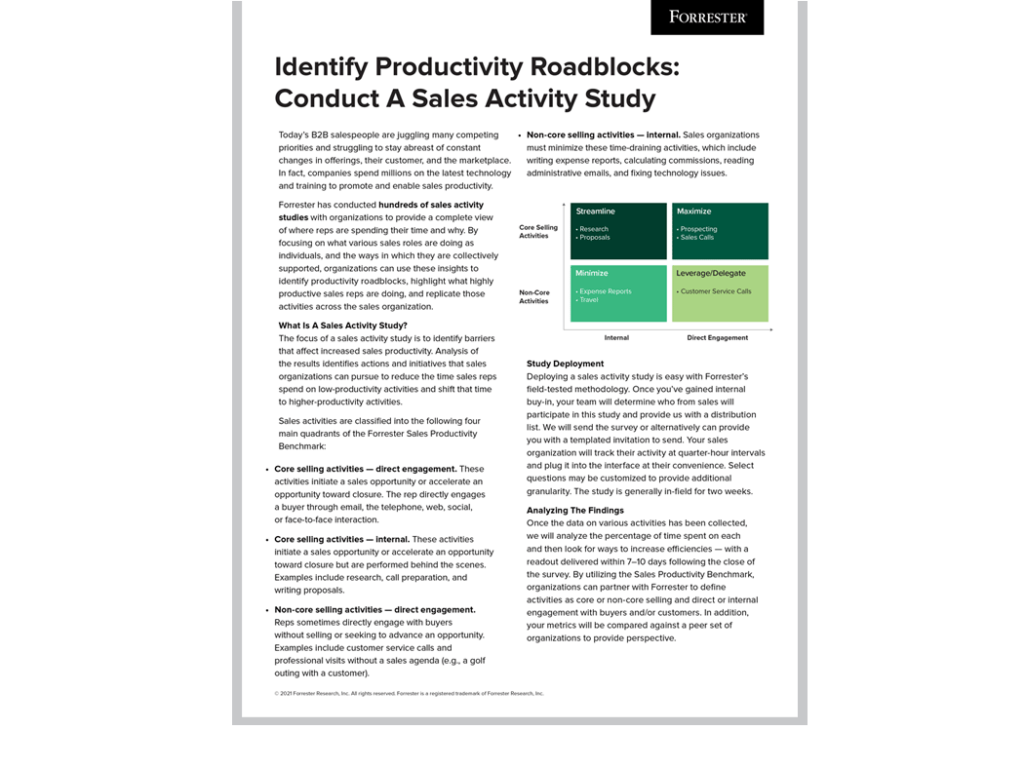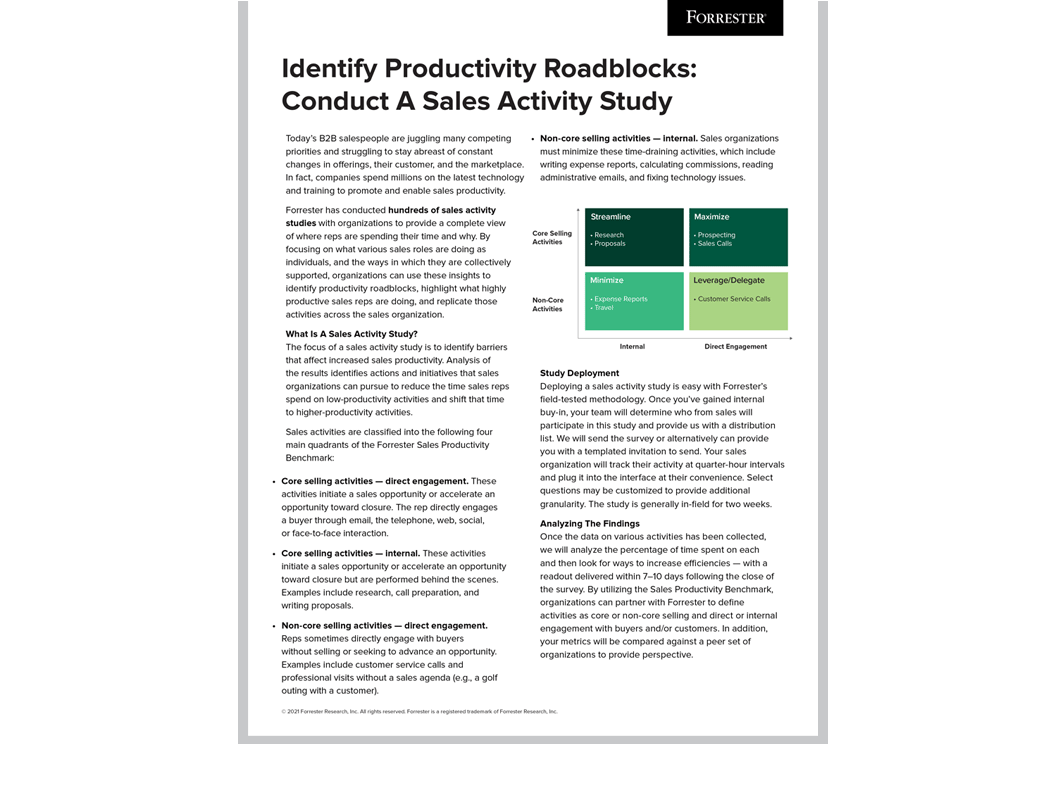 One reliable and remarkably quick way to reduce non-selling time and increase selling time is to conduct a sales activity study with Forrester. Read our research brief to learn more about this exclusive Forrester tool, including:
Why it's so effective at helping you increase individual and team productivity.
How to think about the four types of selling activities.
What to expect from the detailed study analysis and how to respond.