Build a tech strategy that fuels growth amidst disruption
Learn what the rest of the decade will bring—and how to prepare your firm for success.
If you think the last two years were a challenge, just wait. Chances are the remainder of this decade will be defined by chaos and volatility. But with the right tech strategy, not only can your business survive in the face of disruption—it can thrive.
Read In The 2020s, The One Constant Will Be Disruption to understand:
How the pandemic empowered customers in new, important, and permanent ways.
Why tech leaders will drive ongoing change in the workplace, as the "normal" workplace fades.
Why you need to prepare your technology strategy now for ongoing systemic risk.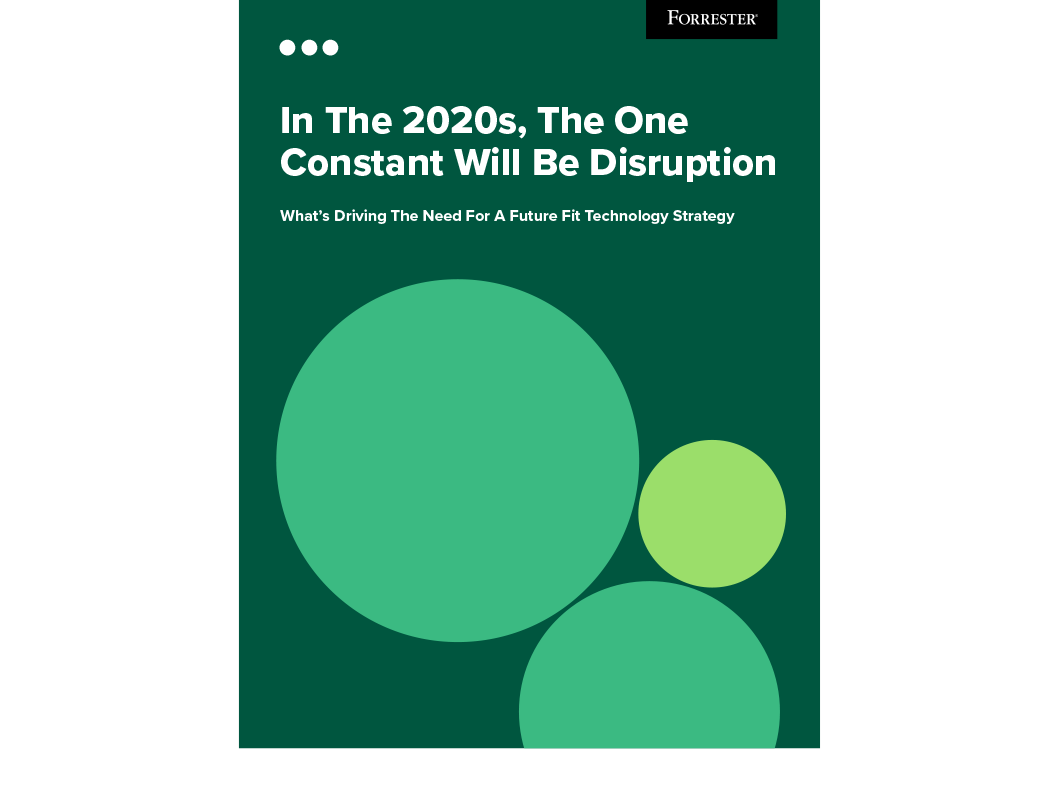 Get your copy.
Download now
Thank you!
Listen to this next
Wondering what to do about technical debt? You should hear this.
Is the big push to digital transformation the end of technical debt? In this episode, VP and Principal Analyst Brian Hopkins discusses the issue in light of pandemic-driven, digital trends.