Explore Six Vital Mindset Shifts For B2B Marketing Leaders
The new B2B market reality requires a pivot in thinking and approach. Success is reserved for those who can align cross-functional leadership around customer value to drive sustained growth, boost retention and elevate marketing's role within the organization.
Download this e-book to explore the six mindset shifts marketing leaders must embrace to drive change — and deliver customer value. You'll learn how to activate your full B2B marketing potential and discover:
The mindset shifts essential to leading transformation.
How to close current and future mindset gaps.
How to advance marketing with customer-centric growth.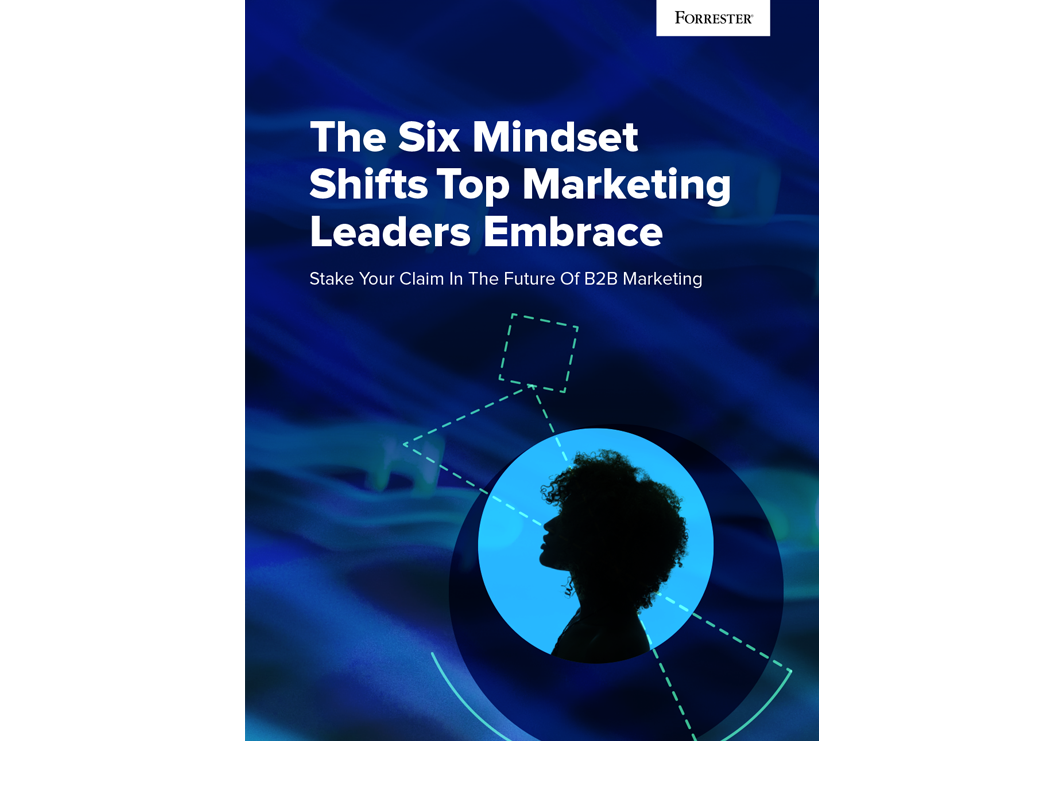 Thank you for downloading our e-book to stake your claim in the future of B2B marketing.