Company
Office Depot is a provider of business services, products, and digital workplace technology solutions for small, medium, and enterprise businesses. It has approximately 1,100 stores in the United States, as well as an online presence.
Challenge
Office Depot used its sales force automation (SFA) system primarily as a pricing tool, so it lacked crucial data on pipeline performance.
Solution
Office Depot launched a training process; built reports to track key metrics, including exceptions, so that data could be cleaned; and taught reps how to use the SFA system to ensure continued data integrity.
Results
The company saw a dramatic increase in engagement levels and productivity, and increased selling time by more than three hours per month.
Client Profile
Kim Miller is VP of operations at Office Depot.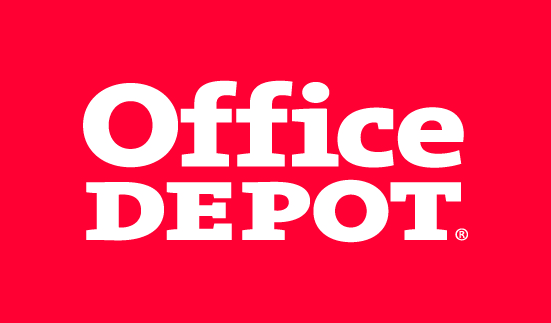 Wanted: Visibility Into Pipeline Performance
In November 2019, after working for Office Depot for several years, Miller became VP of operations. The executive VP of sales, who had held the role for five months, needed an operations VP who could understand and report on the business and answer the questions "Am I on track to make plan?" and "If not, what is the gap?"
Office Depot used its SFA system primarily as a pricing tool, so it lacked crucial data on pipeline performance. Some sales reps and sales leaders didn't even log in to the platform, much less enter data. Opportunities that were in the pipeline were marred by redundancies as well as lack of activity or information about the status of the opportunity.
Clean Up The Data And Leverage Technology
The first step was to embark on a data clean-up initiative. This required a change management component to help reps understand how the initiative would eventually serve their ability to sell more. Pipeline stages needed to be defined and implemented as well. In January 2020, Office Depot launched the training process; built reports to track key metrics, including exceptions, so that data could be cleaned; and taught reps how to use the SFA system to ensure the maintenance of data integrity. Along with the data clean-up, Office Depot launched a customer segmentation initiative.
To support these initiatives, Office Depot began implementing weekly executive pipeline reviews for key opportunities. This included not only an understanding of the opportunity, but also what support reps needed from leadership to make closing more likely. In the spring of 2020, Office Depot rolled out three KPIs at the rep level: number of opportunities created by month, number of proposals delivered by month, and amount of revenue in the pipeline. Manager KPIs included all rep KPIs plus close rates. In June 2020, Office Depot relaunched the cleanedup SFA system and new KPIs.
Initially, Office Depot assumed the pandemic would have a negative impact on its ability to execute on this project. However, the operations team soon realized that the inability to travel gave the company an opportunity to train reps to use the SFA system and clean up data. The operations team informally mapped out reps' weekly schedules to ensure training was delivered and pipeline reviews occurred regularly. Toward the end of 2020, the Office Depot Way of Selling was created and scheduled to be rolled out in 2021.
A dramatic increase in engagement levels with the SFA system was a primary indicator that Office Depot was on the right track. The SFA vendor, which could see the increase in data activity and integrity, suggested weekly meetings to review the data and platform usage and advise Office Depot on best practices to fit each use case.
Key results included:
Pipeline increase of more than $110 million
Increased close rate of more than 400 basis points
Increased selling time by more than three hours per month
Realized positive net new sales in 2020
Additional accomplishments:
Segmentation strategy unlocked targeted growth opportunities within the base
Redesigned sales compensation to drive growth beyond the core
Increased productivity and selling time
Implemented new training system with a virtual rehearsal platform
Installed new configure, price, quote tool
Office Depot initially engaged with Forrester to create specific win/loss definitions and reason codes within the SFA system. The company had further discussions on how to segment and view the data being provided by its SFA system to answer the following questions, which were
central to effectively managing sales performance:
How can I visualize my run rate?
How can I gain general visibility into the pipeline?
What should I hold reps accountable for, on the basis of the data gleaned from the pipeline
How can we best manage opportunity volume?
Forrester also provided guidance on how to implement the new reason codes to ensure consistency within the data being captured, along with change management best practices to ensure adoption at all levels. Throughout the process, Forrester used multiple models and frameworks — from its win/loss analysis process to its sales intelligence and sales planning models — to support the transformation. Additionally, Office Depot partnered with Forrester to conduct a sales activity study to understand how reps were spending their time. This gave Office Depot insight into which activities should be automated, streamlined, or outsourced, thus allowing salespeople to increase their time spent on core selling.
Office Depot was particularly effective at leveraging Forrester resources because Miller viewed Forrester as an extension of her team. Analysts were brought into the discussion to "help us think through x and brainstorm through it." Miller used Forrester as a resource to capitalize
on best practices and mitigate potential pitfalls.
Note: Office Depot uses a heritage version of the Forrester Decisions for Sales Operations service.
Disclaimer: The above is an excerpt of a published Forrester case study. Forrester does not endorse Office Depot or its offerings.