Align Stakeholders On The Right Customer Experience Beacon Metric
Your beacon metric is the most visible customer experience (CX) metric that you can use to measure your success in growing customer value and succeeding in customer obsession.
Not only does it give you a metric to evaluate CX performance, but it can rally employees (and leadership) behind improvements and provide an anchor for measurement architecture.
Choosing the wrong beacon metric can damage your CX efforts if implemented poorly. Worse yet, you can miss opportunities to tie CX to business growth and align CX, marketing, digital, and technology teams around customer value.
Read this 9-page e-book on "How to Select The Right Customer Experience Beacon Metric" to put your CX measurement on the right track.
The e-book comes with a complimentary download of Forrester's Beacon Metric Selection Tool you can use to create a shortlist of two or three candidate metrics.
What's inside?
CX insight from Forrester's 2022 State Of VoC And CX Measurement Practices Survey.
A 4-step process for selecting the right CX beacon metric.
A ranking of the top CX beacon metrics being used by your peers.
Case study examples of beacon metric measurement success in action.
How to use Forrester's Beacon Metric Selection Tool to identify the right beacon metrics for your CX goals.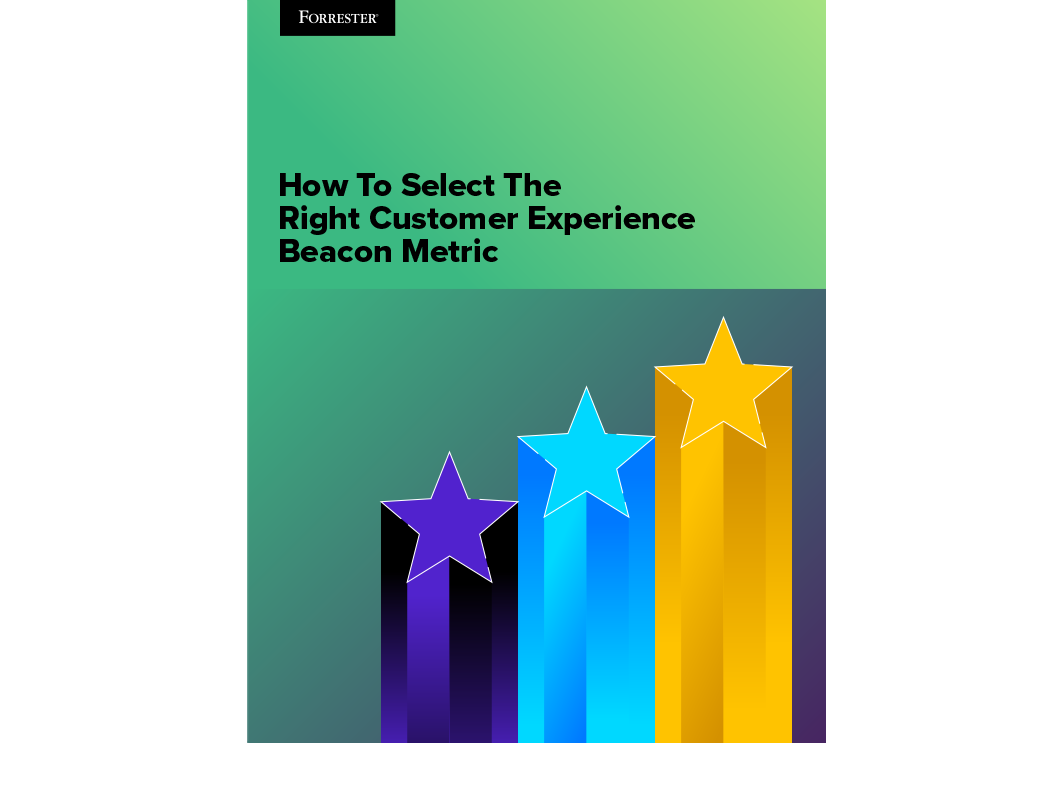 Enjoy the e-book and selection tool!