A Guide To CX Measurement And Prioritisation In Europe
How To Succeed With Less By Using Effective Measurement
Now isn't the time to give up on Customer Experience (CX). Amid economic instability, it's even more critical to retain customers, deepen their loyalty, and decrease cost-to-serve. This guide is designed to give you practical steps to improve customer experience measurement and prioritisation as well as drive positive business outcomes.
Download this guide and learn:
The steps you can take along short-term and long-term time horizons.
How to expand your customer feedback collection methods and reduce the reliance on surveys.
When to select and retire metrics and how to ensure these metrics are meaningful to executives and internal stakeholders.
Objective ways to prioritise CX projects with an eye toward both feasibility and financial impact.
Download Your Guide To CX Measurement And Prioritisation In Europe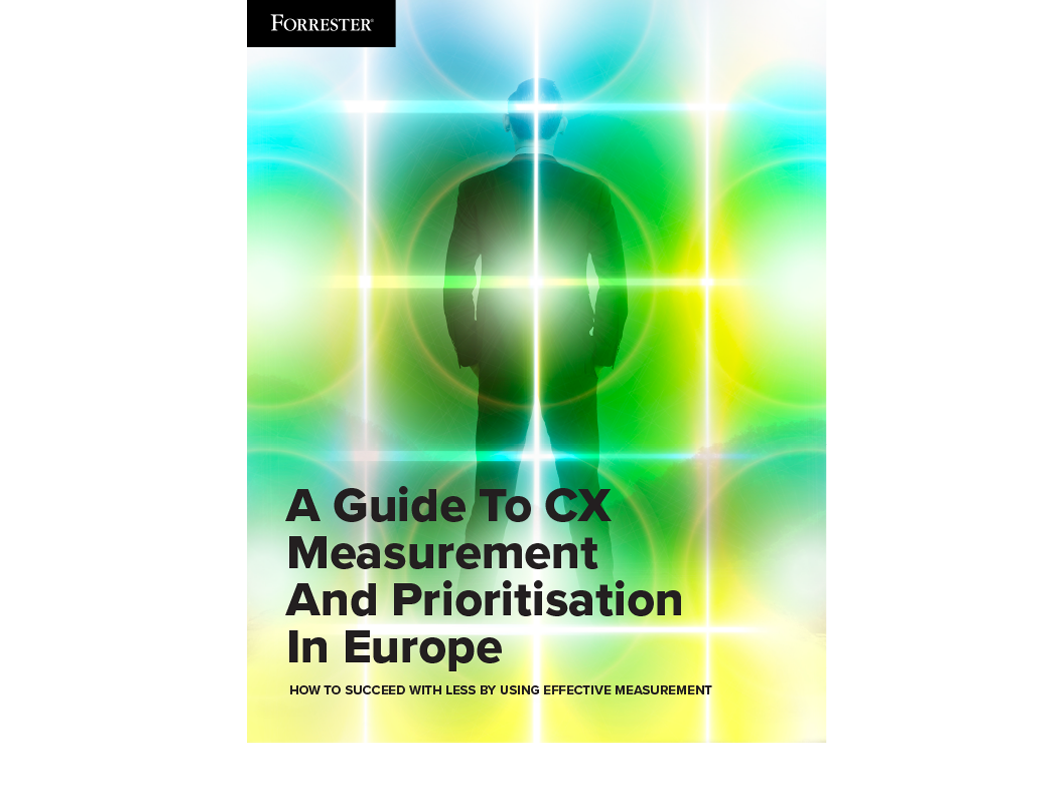 Click Submit To Confirm Download